Wray Methodist Church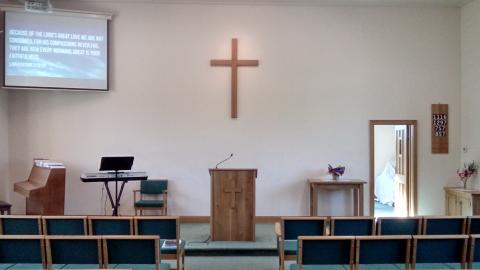 This evening I spoke at Wray. This is a most attractive village in north Lancashire's Lune Valley. It's full of pretty cottages and gardens with the river running through. It badly flooded in the sixties, doing much damage; the village was briefly famous for this. Nowadays, it's the annual scarecrow festival that draws the publicity.  
I consider this part of the county to be something of a mini Bible Belt. A number of the villages there have thriving evangelical churches, such as Caton, Brookhouse, Nether Kellett, Capernwray and Wray. It hosts the Lund youth group, the annual Docker Rally and has its own Bible College. Contrast this with the county's east, and it's like contrasting the lushness of Gilead with the desert beyond the Jordan.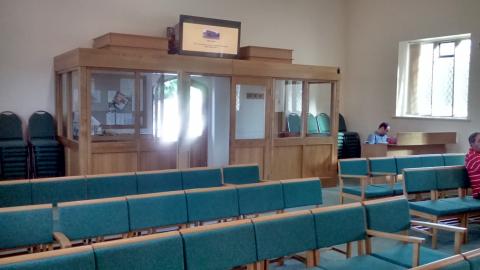 Wray Methodist Church has recently refurbished itself, removing its dark Victorian interior for modern light oak fittings and comfortable chairs. I'm attributing the fact that a couple of young men appeared to nod off tonight to the comfort of these chairs rather than the monotony of the preacher. They may beg to differ.
It was one of their youth services. There was a good three rows of young men in their teens and twenties, as well as girls and older folk. They led the first part of the meeting and stayed around a good while fellowshipping afterwards (I waited 1 hour 20 minutes after the service, and there was a couple of dozen still gassing).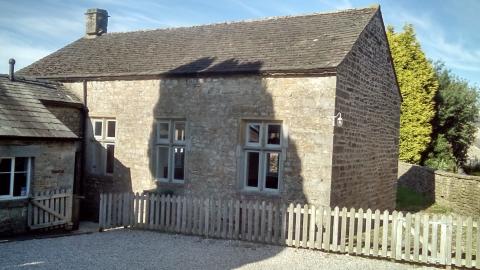 Interestingly, the site is also occupied by the old Quaker Meeting House which is now the Methodists' Sunday School room. My Quaker ancestors worshipped here is the seventeenth and eighteenth centuries, being local felt hat makers. It's good to know that some old cisterns still provide the water of life when so many others have dried up.