Ashbocking Church Memorial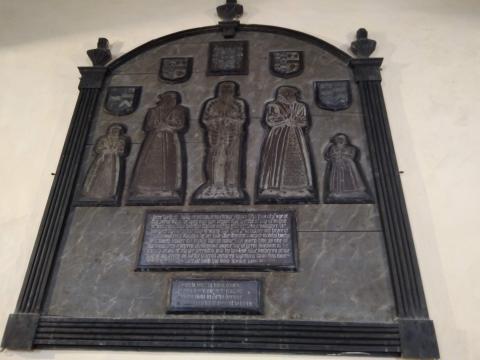 On the wall of All Saints Church, Ashbocking, Suffolk, is a memorial with the following text:
Expecto salutem tuam domine
beatus homo qui in to confidit.
Quanto mini in caelis domine
ut nihil practer to placeat in terra.
This is translated:
I await thy welcoming call O LORD
Happy the man who trusts in Thee.
Accord me that much in Heaven, LORD
Since on earth naught affords more delight
than Thee.
One often finds spiritual drivel on many church memorials. Yet the spirituality behind these words is outstanding. Show me any Christian who says these words and means them, and I will show you one who is of great service to God and full of the Holy Spirit.