Aswarby Church & George Bass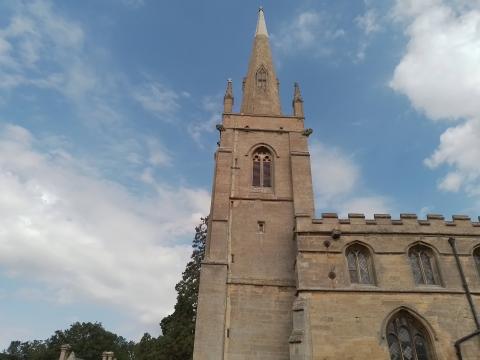 At St Denys' Church at Aswarby, Lincolnshire, I was surprised to see an Australian flag hanging from the wall of the nave. A St Edward's Crown upon it renders it the flag of the state of Victoria. I love Australia very much and I have thrice been to visit. My curiosity was stirred.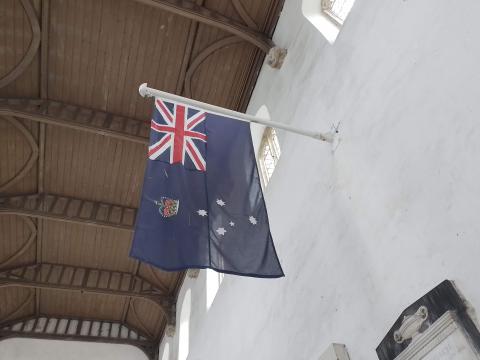 It transpired that this remote little church with its ancient font is where one George Bass was baptised back in 1771. He was the only child of George Bass senior, a tenant farmer, and his wife, Sarah, née Newman.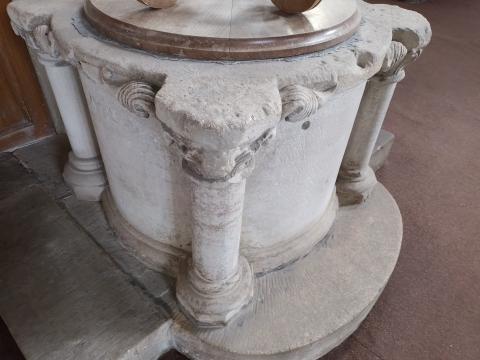 In 1798, Bass junior and Matthew Flinders, also from Lincolnshire, sailed around Tasmania, then known as Van Diemen's Land. Flinders had supported Captain Cook's earlier hypothesis that the lands were not separated and the stretch of water was just a very large estuary. However, this voyage proved that Bass's opposing proposition- that mainland Australia was separated from Van Diemen's Land- was correct. The passage became known as the Bass Strait. The discovery that Tasmania wasn't joined on to mainland Australia was hugely significant as it meant that ships did not have to sail all the way around Tasmania to get to Sydney and could take a short cut through the Bass Strait.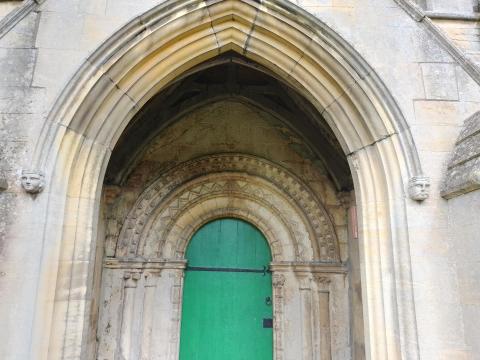 It seems strange that this ancient church with its Norman door and carved medieval faces should be associated with a man whose name is used daily on the other wide of the planet. The church naturally makes a great deal of this, and it is an apparent place of pilgrimage for Australians who enjoy signing the visitors' book and leaving mementos and tokens to mark St Denys' Tasmanian links. My own sister dwells on that island, and one day I hope to see it myself, crossing the Bass Strait by sea or air.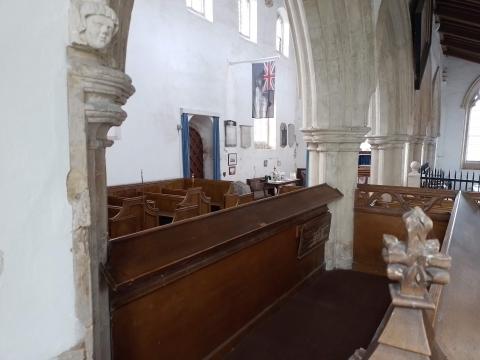 Sometimes, the good we do bears little significance in our homes or home towns. Often, the good we do is felt many miles away, such as when money is given to a disaster relief fund. Sometimes, a parent's wisdom or wise counsel remains with a child many decades after that parent has departed this life. Yet the best example of all would be the death and resurrection of the Lord Jesus. To contemporary observers, it was a local event, a minor disturbance, an inconvenient distraction. Yet its amazing power continues to be felt; its saving work continues to have effect. What appeared to be the execution of a minor Jewish eccentric or middle-eastern troublemaker was actually the most significant event in cosmic history, beheld by devils and angels with open-mouthed wonder.
When I survey the wondrous cross
on which the Prince of glory died,
my richest gain I count but loss,
and pour contempt on all my pride.
Were the whole realm of nature mine,
that were a present far too small.
Love so amazing, so divine,
demands my soul, my life, my all.
-Isaac Watts