Azalea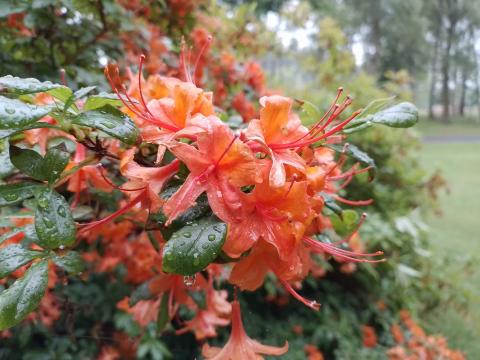 The azalea is a most pleasant flowering shrub. Unusually, it is shade tolerant, and prefers living near or under other trees. They might be hidden beneath larger plants, but their beauty is in no way diminished. 
Charles Wesley's hymn O Love Divine concludes thus:
Then let us sit beneath His Cross,
And gladly catch the healing stream,
All things for Him account but loss,
And give up all our hearts to Him;
Of nothing think or speak beside:
My Lord, my Love, is crucified.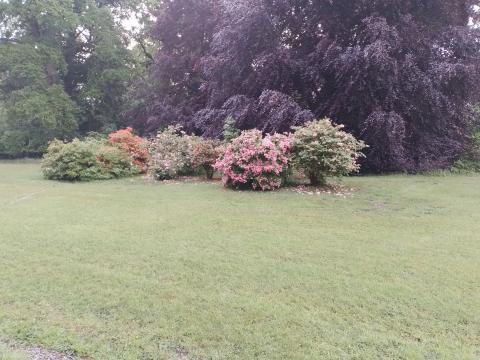 The cross is sometimes called 'the tree' in scripture (eg Acts 5:30). The tallest Christian is he who sits beneath that tree; the most colourful, brightest Christian is she who never walks out of its shadow.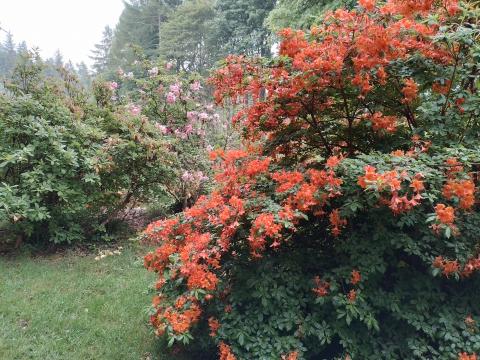 Jesus, keep me near the cross,
There a precious fountain;
Free to all, a healing stream,
Flows from Calv'ry's mountain
In the cross, in the cross
Be my glory ever,
Till my ransomed soul shall find
Rest beyond the river.
Near the cross! I'll watch and wait,
Hoping, trusting ever;
Till I reach the golden strand,
Just beyond the river.
-FVA