Bardolf's Tomb, Dennington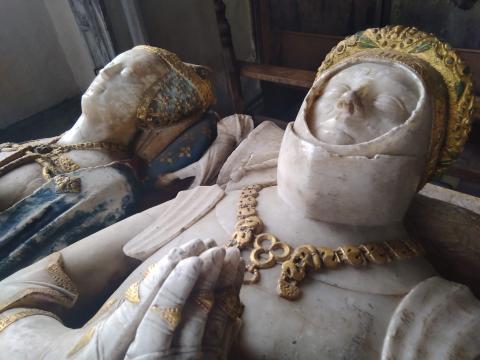 In Dennington Church, Suffolk, lie the wonderful alabaster tombs of William and Joan Phelip, 6th Baron and Lady Bardolf, who died in the 1440s. He was Treasurer of the Household and Lord Chamberlain to King Henry VI, and was a soldier of his father, having fought at Agincourt. He even wears the famous SS gold collar to show the world his devotion to House Lancaster, as well as his symbols of being a Garter knight.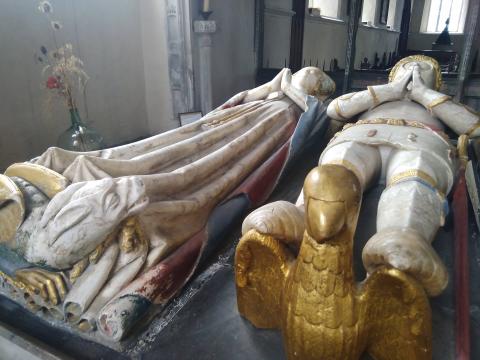 Lord Bardolph even choregraphed Henry V's funeral, such was the respect in which he was held. His own tomb is one of the best preserved in the country, and a wooden screen and loft continue to surround it, painted in gay medieval reds and blues.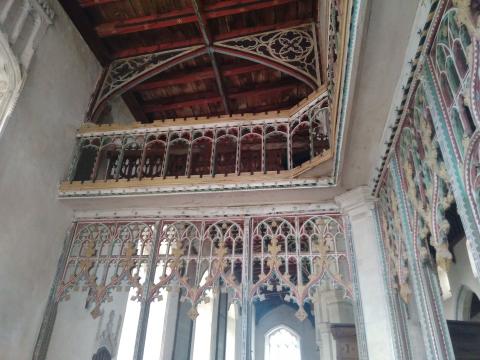 Yet where is he now? Church aficionados may be familiar with his tomb's quality, and Agincourt buffs may well know his name. Yet he who once knew princes and rubbed shoulders with kings lays quiet in a country chapel, the fashionable and elaborate clothing now appearing quaint and ostentatious. The God before whom he was summoned cares not for the prowess shown in France, the august company he shared in England, much less the number of masses chanted for his soul by priests. Did he believe the gospel of Christ's free forgiveness of sins, or could he not see through the darkness of popery and his own lofty feats?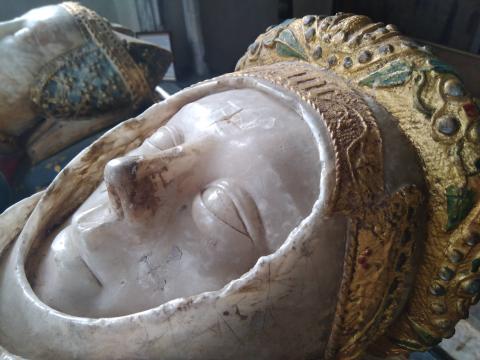 Nothing in my hand I bring,
Simply to the cross I cling;
Naked come to Thee for dress,
Helpless look to Thee for grace.
Foul, I to the fountain fly-
Wash me, Savior or I die.
A.T.