Both Brownes' All Saint's, Stamford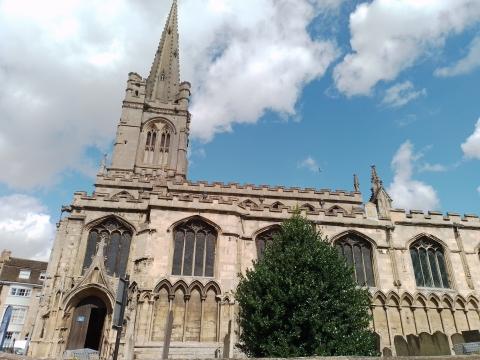 This is All Saints' Church in Stamford, noted for its unusual external blind arcading which give its outer walls a rather complex, possibly even gaudy appearance. Sitting astride a road in a famous market town, All Saints' seems to possess the very quintessence of traditional England.
It may come as little surprise, then, to learn that this ancient church was also near-wrecked by English history, during the period of the Wars of the Roses, and by the persons who made up a marauding Lancastrian army. After 1461 when this vandalism spree took place, a local merchant family, the Brownes, set about putting right the damage. Brothers John and William took pity on the church in which their parents were buried, and not only restored but enlarged and aggrandised the older structure. Out went the narrow lancet windows; in came the wider, more complicated perpendicular windows with their broad bases and large panes of glass.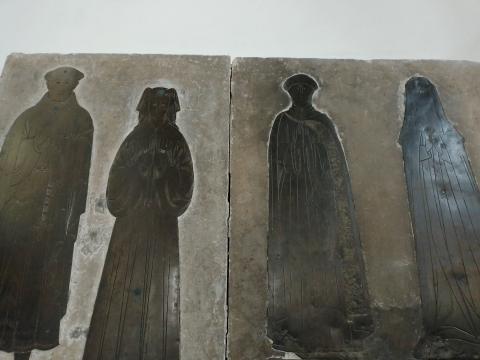 The once dark church became much brighter, which was further enhanced with the addition of clerestory windows, which are above the nave, allowing sunlight to filter down below.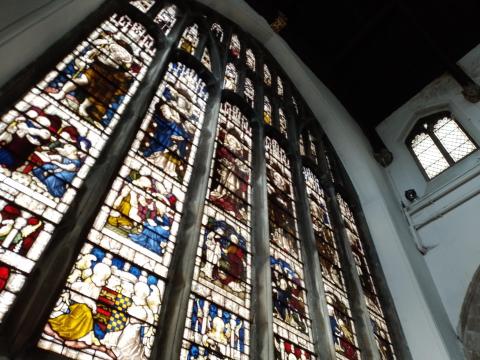 Although the Browne brothers might have had suspect reasons for their generosity, such as earning bonus points to spend in purgatory and to assist the enhancing of their reputations in the locality, their work in saving and beautifying the old structure is to be commended. The Lancastrian assault with all its violence and destruction was but an opportunity for the Brownes to do some good, an act for which they are now solely remembered. Their funerary brasses are on the walls, and even the modern glass doors bear their facial likenesses, so grateful are the current parishioners of their erstwhile benefactors.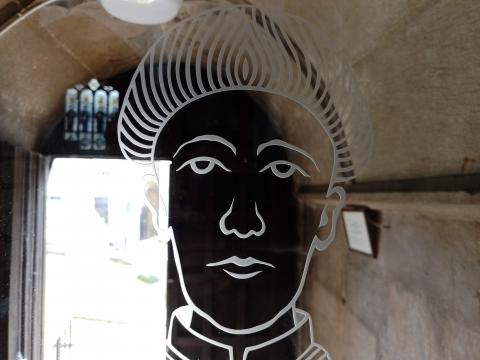 In twenty-first-century Britain, the church is weak and feeble. Discouraging though this may be, it provides an opportunity for ordinary Christians to make a greater difference and contribution. The absence of great men and women of God means there are even more opportunities for ordinary Tom, Dick and Harry Browne to make a difference; for Sharon, Tracey and Tara Browne to serve Christ's body in ways for which they shall always be remembered.