Castle Carrock Church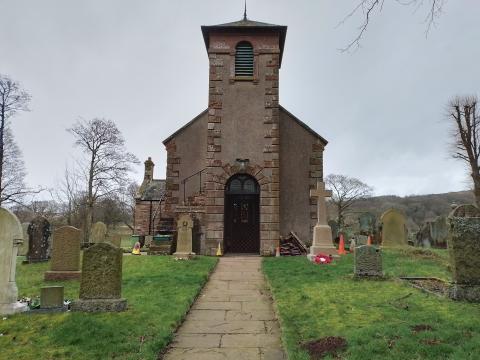 St Peter's Church at Castle Carrock, Cumbria, it built in somewhat fashionable, if understated, Italian style, with its neat, low-roofed tower and classical proportions. Within, perfectly shaped Romanesque windows with tasteful stained glass are flanked by marble columns. The whole interior has a 'neat' feel; the regulars are to be commended for the care they take.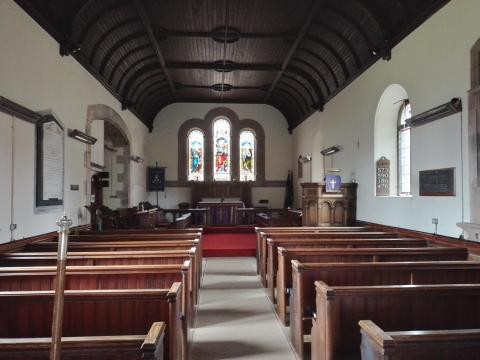 Dating from 1828, and undergoing at least two restorations since then, there is little there which is particularly old; this building is at least the second or third to have occupied the spot. Out among the graves, however, is a medieval tomb slab, in the shape of a cadaver. Its sex I cannot tell, but there it has lain, the grave marker of a long-gone generation of Castle Carrock.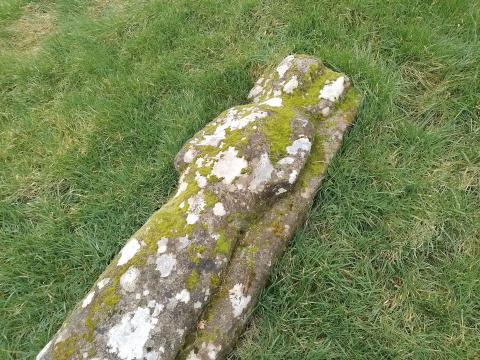 Whatever the fashions, trends or styles, death is always watching; stalking its prey, waiting to strike. It has a claim on you and me, and from its silent staring, we cannot escape. Even church-goers and pious folk are unexempted from its prerogative. Thankfully, we have a Saviour who conquered the grave, who defeated death. Styles come and go, fashions depart and return, but only Christ is worth desiring.