Church Breakers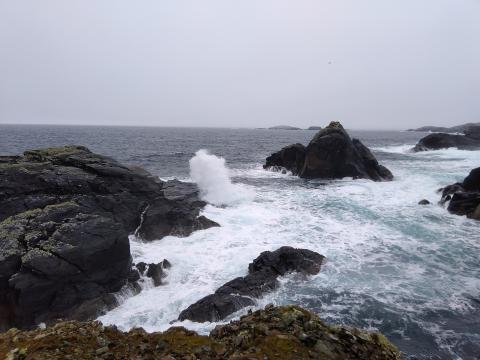 A message from Pastor Mike:
Believers, get ready! Breakthrough is coming… God has called you to supernatural breakthroughs. Click the link below to join the FREE Breaker Certification Challenge!
Another paid-for advertisement on my online newsfeed. Why do I keep attracting these offers? Perhaps because, like the curious cat, I always click the links. The organisation's own website enthusastically explains:
You can join us in this Free 6-week mentorship challenge for supernatural ministry, and receive a certification as one of "The Breakers"!
Click Here To Register For The Breaker Certification Challenge! (Hurry, Spots Will Fill Up Fast)
I wondered what a Breaker was. I imagined a powerful sea wave, or a bull in a china shop. I am clearly out of the loop, because Pastor Mike says (my comments beneath):
A breaker turns the mundane into the miraculous through the power of the Holy Spirit.
Yet so often we do go through the mundane- the apostles were not always performing healings but teaching and preaching and dealing with every day issues. If your Christian life is pretty ordinary, do not fret. The Lord often calls us to go through these times, and for extended periods. He seeks faithfulness, not razzamatazz.  
A breaker initiates breakthrough wherever they go – in the pulpit or the grocery store.
What does this even mean? That they preach better and evangelise better? Who would not want both? But is this 'breaking'? Or is it being merely used by Him?
A breaker tears down the walls between heaven and earth and builds a path to the Kingdom.
By this definitition, Christ alone is the Breaker. If we share Him, preach Him, publish Him, then He will tear down the walls and build paths.
A breaker is properly spiritually equipped for warfare with a divine relationship with the Holy Spirit
All Christians are called to wear the full armour of God, not the few who attend this course. As the Holy Spirit is divine, all who relate to Him enjoy a divine relationship.
A breaker is trained to cast out demons, do Deliverance, Prophecy, Heal, speak Words of Knowledge and pursue Power Evangelism.
Blimey. These Breakers are busy folk. From what I can see in scripture, it is God who raises prophets, they do not seek the office or the function for themselves. Again, demons are not things for which we should go looking, and as for power evangelism- what even is this? I thought it was a Wimberism, named after the false prophet of 1980s' and 90s' vintage. I guess there is nothing new under the sun.  
A Breaker walks in compassion, sees what Jesus is doing in the realm of the Kingdom, and releases miracles to those who need freedom
What is Jesus doing? His word says that He is praying for believers, preparing a place for us and readying His return. So sure, let's contemplate these wonderful things. To 'release' miracles I have always found an interesting verb. It implies they are there within, anxious to get out, if only we will set them free. I see no such understanding in scripture. There, a miracle is a sovereign intervention in human affairs that had little or nothing to do with the human agent.
A breaker is a spiritual Christ-following disciple who is equipped to move radically in the spiritual realm.
'Move radically'? I have no idea what this means. And this was not all! At the end of the course I obtain a certificate that proves I have developed:
Impartation from true spiritual authority.
Revelatory insight on how to walk in the gifts of the Spirit on a consistent basis.
Powerful activation sessions where we'll "activate" the gift of God on the inside of you.
Community and fellowship with other spirit-filled believers.
Confidence to cast out devils wherever you go.
How to become more aware of the realm of the Kingdom, than the natural realm.
I have said it before, I say it again: get on your knees and pray, read His word, love His person, and you'll be the most useful Christian about. Beware of breakers- those who break churches, break confidences or break tender hearts, with exalted claims of spiritual power and authority.