Church Schools, Secular Values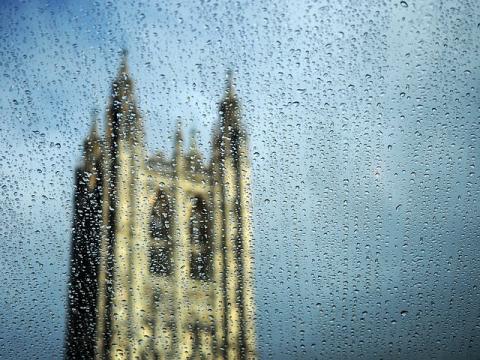 The Church of England controls a large number of state schools. These institutions, like the denomination that controls them, are likely to be a mixed bunch, with varying degrees of the Christian ethos which is meant to characterise them. Whatever the individual headteacher's or governors' Christian commitment, one might expect these schools to better protect children from the secularist equality industry's many tentacles. Unfortunately, these Church schools seem to be among the worst offenders.
The November issue of Evangelical Times has a front-page article detailing the plight of Nigel and Sally Rowe, who have just received £22k in legal fees from the Department of Education. For failing to 'believe' in their child's Church of England primary school's 'transgender affirming policies', they fell foul of the school's demands. It is reported that they were instructed to accept the policies or find somewhere else to educate their children, the local diocese supporting the school's stance. So here are Christian parents and children effectively being forced to leave a church-based school for making a stance on Christian principles: it is almost beyond belief.
Another Christian publication to which I subscribe offers an explanation for this peculiar position. The British Church Newspaper reports a campaign addressing Archbishop Welby, urging him to alter his Church's position. The people behind it? Mr and Mrs Rowe, who are asking the prelate to scrap the innocent-sounding but pernicious Valuing All God's Children policy document, which demands Church schools promote transgenderism and even encourages children as young as five to change their God-given gender. Why is the Church of England so determined to absorb and enforce this appalling aspect of secular ideology? Anglicanism in the UK has tried to arrest its terminal decline and shrinking numbers by imitating and championing the godless culture of which its own demise is symptomatic. No one at Lambeth Palace seems to have realised that such an objective is failing. Secularists are no less critical of the state church, and real believers, like the Rowes, must further despair of its invidious surrender.
If I were a parent of small children seeking a good school, I suspect I would be pulling out my hair. If I was unable to home school, I would at least briefly consider an Islamic establishment; their sharing of the gospel would be little worse than many Church schools, but on morality and ethics they would be far nearer the truth. I have always opposed the National Secular Society's criticism of 'faith schools', yet I wonder if most of them achieve any good. If they were to close their doors and become officially secular, would it make a difference?
Image by Andrew Martin from Pixabay