Danger at Staithes
This is the village of Staithes in North Yorkshire, where one James Cook felt the sea's call to leave behind his trade of shopkeeping; he went on to claim Australia for King George and Great Britain. Staithes is popular with tourists and treasured by locals. Words like 'unspoilt', 'beautiful', 'pretty' and 'quaint' are uttered by those who come for the first time, we among them.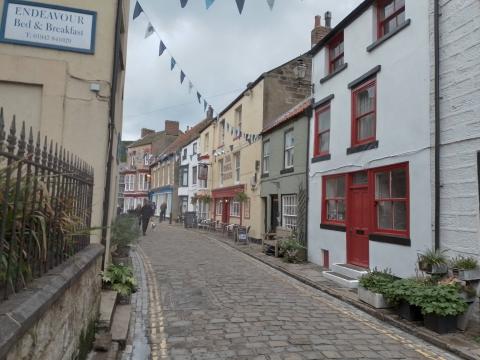 Yet two large red signs attempted to spoil the vernacular charm of this idyllic English settlement. Was it another case of 'elf and safety gone mad? They were screwed to their respective rockfaces. One warned of dangerous cliffs, the other of rockfalls. On the other side of the harbour, safety fences and concrete barriers had been erected to guard us against the frothing sea. Could death and danger really stalk so pretty a place? There was even a lifeboat station - but this was just for display, right? An historic salute to times past when people actually got shipwrecked?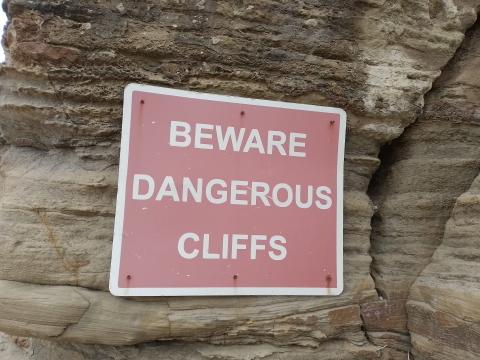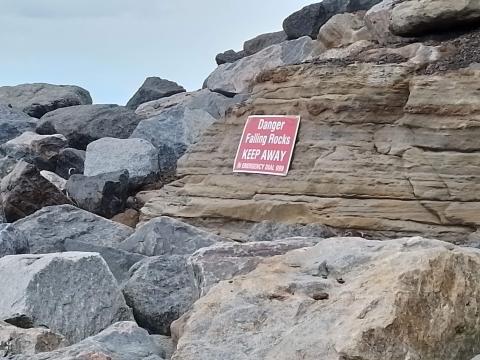 There are three churches in Staithes, for as the local binman explained and who proved himself wiser than most, it was a 'chapel place,' yet they had all closed down; it was now therefore "godless". One chapel was a museum, one an art gallery, the other a private dwelling. But this doesn't matter, because there is no judgement, no after life, no accountability. Right?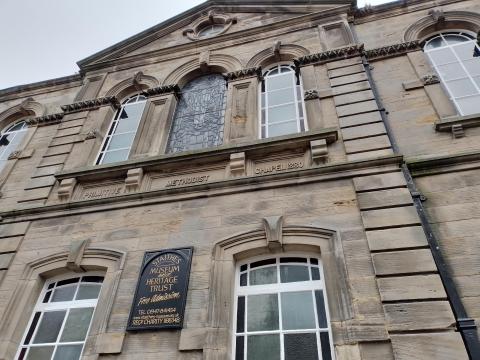 But it will not be well with the wicked; nor will He prolong his days, which are as a shadow, because he does not fear before God. -Ecclesiastes 8:13, NKJV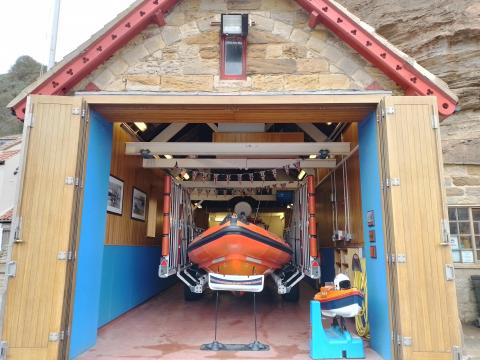 But he who is perverse in his ways will suddenly fall. -Proverbs 28:18b, NKJV
Oh, now's the time to get on board,
While she is passing by;
But if you stand and wait too long,
You shall forever die;
The fare is paid for one and all,
The Captain bids you come,
And get on board the lifeboat,
She'll carry you safely home.
-M.M. Brabham