Days till Christ's Coming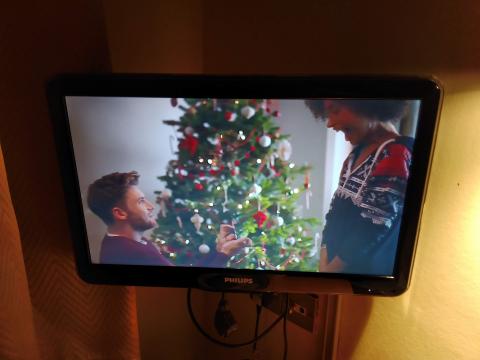 Having no television at home, it is something of a novelty to watch one in my hotel room when I am away. This never causes me to regret my decision; seeing the nonsense, the adverts, the soaps and the bias, I am glad such drivel can no longer be beamed into my parlour. This week I was struck by some of the adverts that were already invoking the Christmas season to sell their goods. Stick a decorated tree in the background with some jingly music, and one taps into a vast customer base with gigantic spend-power. The advert might be tasteless for October, but the advertisers know well their craft.
Forget the coming Christmas season; rather anticipate the coming Christ. We are closer to that earth-shattering event than we have ever been before. He comes not as a tiny baby to be patted and admired, but as dread Sovereign and terrifying Judge. States Psalm 2 of the returning Messiah:
You shall break them with a rod of iron;
You shall dash them to pieces like a potter's vessel.
TV commercials will never advertise the Lord's return, nor the awful imminence of His coming. Yet preparing for the day and having our souls aright before Him is far more important than decorating a house, erecting a tree or buying presents.