Dr Sharman of Madagascar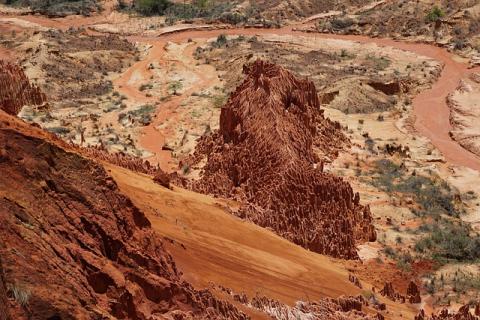 I continue to pore over our Pulpit Notices for the years 1934-36 which remain preserved in our archive. As one might expect, much of it describes the hum-drum workings of a nonconformist chapel:
Sunday next, July 15th [1934]
Flower Services. Special hymns by the children. Gifts of flowers or loan of plants will be gratefully received. The names of any sick person (whether belonging to our church or not) will be welcomed.
Aug 12 [1934]
Anniversary services cont. this evening. As we have not provided a Tea today -if there are any who desire to receive (?) we will see that Tea is brewed for such as require it.
Then, something a little more interesting: a speaker from the London Missionary Society would be coming on Sunday Sept 9th 1934 and again on the Wednesday evening, with calls at Tosside, Stopper Lane and Barrow chapels inbetween. And the distinguished speaker?
Dr Sharman of Madagascar.
I have found an Annie Sharman, the author of The Martyrs' Isle, or, Madagascar, the Country, the People and the Mission, published, 1909. I think she was the wife of our speaker, one James Sharman, who was missionary to Madagascar. Online missionary archives refer to an 1894 publication entitled Journal of Mrs James Sharman, Tananarive, Tour among Churches in West, Madagascar, so by 1934, Dr Sharman was certainly an old hand.
On 26 February 1835, Queen Ranavalona of that land formally forbade the practice of Christianity among her subjects, while giving freedom of religion to foreigners:
"To the English or French strangers: I thank you for the good that you have done in my land and my kingdom, where you have made known European wisdom and knowledge…I welcome all wisdom and all knowledge which are good for this country. It would be a waste of time and effort to grab the customs and rites of my ancestors. Concerning religious practice—baptism or assemblies—it is forbidden for my people who inhabit this land to take part whether on Sunday or during the week. Concerning you, foreigners, you can practice according to your own manners and customs."
By the time the Sharmans were ministering there, this dangerous situation had doubtless changed, for a quarter of the population now identify with Protestant Christianity. It seems strange that such a remote chapel as ours which was more usually interested in flower arrangements and tea rotas should have such a heart for the gospel in faraway lands.
I wonder if, one day, the good Christians of Madagascar will send missionaries to us.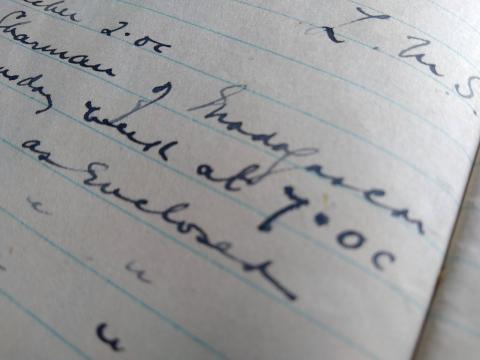 Image by photosforyou from Pixabay