Earl Soham Church: Old but not Old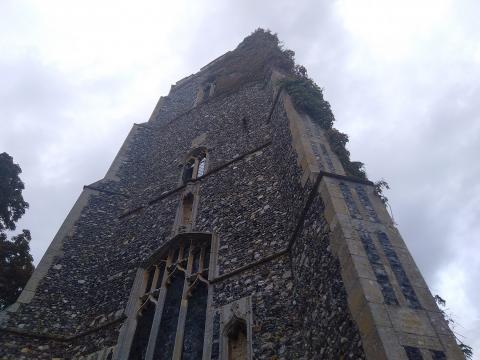 I sometimes pride myself on being able to accurately estimate the age of a house or church. The size of the windows, the curvature of the beams, the position of the doors, all indicate a half-century or a decade. Even though I say so myself, I am usually right. Imagine my disappointment when, having visited St Mary's Church at Earl Soham, Suffolk, I was wrong about nearly everything. Although the structure was medieval, a Victorian incumbent had all but restored and renovated everything. So the pews' poppyheads which I thought fifteenth-century were really early twentieth, and the font which I thought an impressive medieval affair with characteristic Reformation vandalism, Simon Knott declares to be a late Victorian replica. I was not as smart as I thought. That which I thought was half a millennium old was barely a century.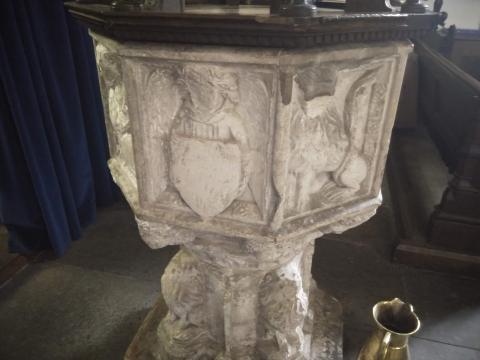 The real gospel of grace has the most ancient of pedigrees. Though anticipated in Eden, when the Lord revealed the future Serpent Crusher, it originates in the eternal covenant between the Father, Son and Spirit that sinful people would be redeemed. Hence the Lord Jesus is the 'Lamb slain from the foundation of the world'. Any other religious programme, sect, cult, way or path might be old, but it is never as old as the gospel. Falsehood and lies are new, novel and recent. Truth is older than the hills.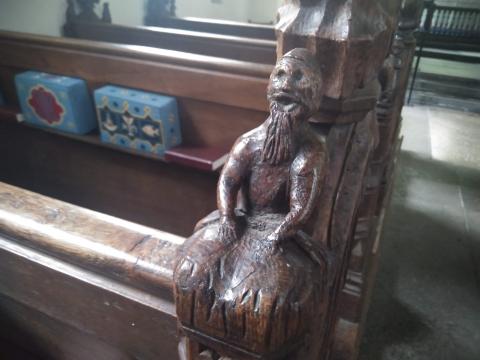 This is the will of the Father who sent Me, that of all He has given Me I should lose nothing, but should raise it up at the last day. John 6:39
With the precious fruits of the sun,
With the precious produce of the months,
With the best things of the ancient mountains,
With the precious things of the everlasting hills,
With the precious things of the earth and its fullness,
And the favour of Him who dwelt in the bush.
Let the blessing come 'on the head of Joseph,
And on the crown of the head of him who was separate from his brothers.
Deuteronomy 33:14-16, New King James Version