Eleanor Cross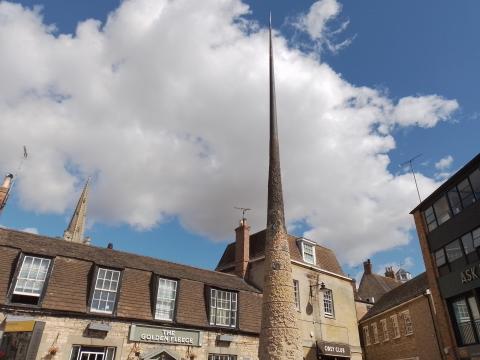 One of the great love stories of the medieval age was the devotion of Edward I for his wife Eleanor of Castile. It is commemorated in the sculpture, above and below, with its modern, soaring spire. The pair were married for 36 years and were inseparable; the queen even went with her husband on crusades. When Eleanor died in 1290 of a 'slow fever' at Harby near Lincoln, Edward resolved to honour her memory. He built a monument at the crossroads in each of the towns where the queen's body rested overnight on the way to burial in Westminster Abbey, in the hope that pilgrims and those passing by would pray for her soul. There were originally twelve monuments, at Lincoln, Grantham, Stamford, Geddington, Hardingstone, Stony Stratford, Woburn, Dunstable, St. Albans, Waltham, Cheapside and Charing Cross, but only the three at Northampton, Geddington and Waltham have survived. All that remains of Stamford's Eleanor Cross is a small fragment of a rose carved in stone, now displayed in the local museum. This symbol of a remarkable love has inspired the sculpture by Wolfgang Buttress which celebrates Stamford's place in Eleanor's story.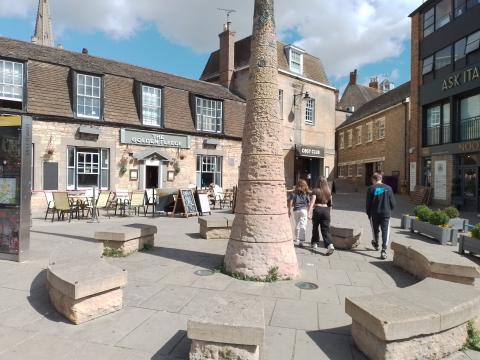 Edward was a rather brutal, violent man, known as the Hammer of the Scots and the bane of the Welsh. He bullied his son and once threw a page off the walls of Dover Castle. Yet to his wife, he was a gentle, amorous spouse, at a time when most marriages were made for money and status, not happiness and love. Edward Plantagenet is a poor represenative of our heavenly father, yet the sides of his nature are a dim picture of Christ Jesus. He loves His people with the deepest affections, yet to those who reject His rule, He will break them in pieces. If Edward Longshanks could combine such potent love and powerful destruction, how much more the righteous, perfect King of which he was but the faintest shadow?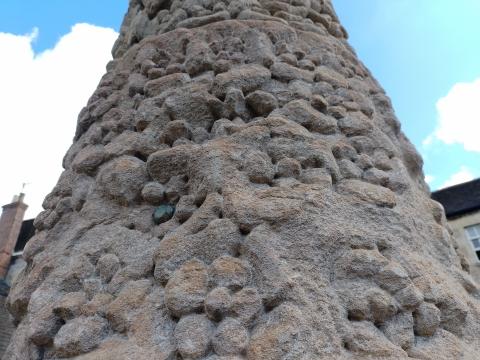 Christ's love was expressed not in monumental crosses, but a wooden one, upon which He hung. 
Now therefore, be wise, O kings;
Be instructed, you judges of the earth.
Serve the Lord with fear,
And rejoice with trembling.
Kiss the Son, lest He be angry,
And you perish in the way,
When His wrath is kindled but a little.
Blessed are all those who put their trust in Him.
Psalm 2:10-12, NKJV