Family Lessons 45: Robinsons of Middop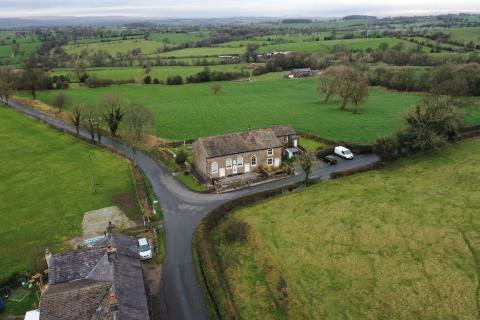 My 9x great-grandparents, Edmund and Jennet Robinson (died 1713 and 1709 respectively) lived at Newfield Edge at Middop. Their first child, Mary, was born in 1665, so I imagine they were born circa 1645. Middop is the area in which Salem Chapel is found, and continues over Stocks Lane in the direction of Barnoldswick. It is a small geographical area rather than an actual place of which few have heard and I venture that it is no more significant now than when Grandpa Edmund and Granny Jennet lived there in the 1600s. A few farms, a handful of cottages. A few retired folk or well-heeled commuters might live there now, but few know it, much less consider it a centre of their universe. Then and now, it is a non-place, the-back-of-beyond, a backwater. I frequently remark on our chapel's queer location. Yet Salem Chapel elevates our attractive but otherwise insignificant place to the very highest of heights. It is one of the increasingly scarce places where the gospel is preached and Christ's name held in high honour. A location where, I suppose, angels may join our worship and from which the demons hurridly vacate, covering their ears in pain. Here is a place where one's membership of heaven and hell is determined, where the Holy Spirit convicts and sanctifies, where calls to divine service are heard and accepted.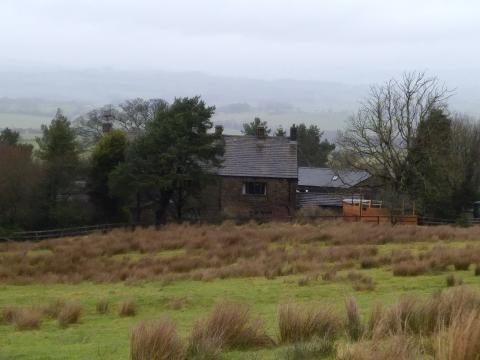 Newfield Edge Hall Farm
Edmund and Jennet are now just antiquarian footnotes of an obscure parish, once denizens of a remote place. Middop remains no less prominent on the nation's consciousness, but for the people of God who there weekly assemble, Middop is rendered a place of more interest to heaven than to those on earth.