Family Lessons 58: Baptised Among the Ruins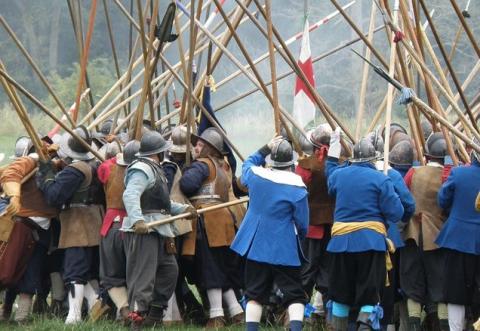 In a farmhouse or cottage in the village of Overton, near Heysham, Eliza Hinde was giving birth to my 10x great-grandmother, Margaret. She had at least two previous children, so the procedure and the pain would have been familiar enough. Her husband Thomas may have been in the room next door awaiting the news, or he may have been away fighting, for the civil wars were then raging. Margaret was baptised at Lancaster parish church rather than St Helen's at Overton.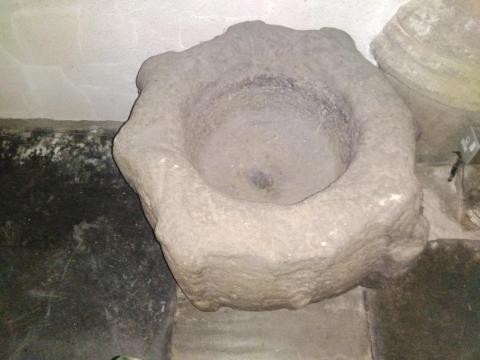 It is not clear why, and the decision seems to have been rather risky. That year of 1643, the royalists attempted to take back the castle at Lancaster and attacked the town. 180 buildings were destroyed and the townsfolk were plundered and looted. St Mary's Church is right next to the castle, the baptism occurring only a few weeks after the attack. Eliza must have wondered what the world into which little Margaret was born had come to with the county town razed and pillaged, a King fighting his Parliament, neighbours fighting each other, even brothers and parents on opposing sides. Truly, the world was turned upside down.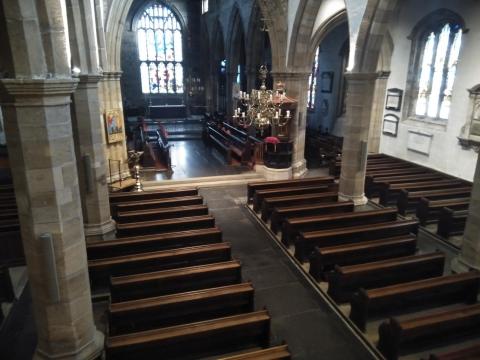 Yet old St Helen's (which the family strangely overlooked) and St Mary's are both early churches with Norman and Saxon masonry respectively. Their ancient origins might have offered a degree of assurance to the young mother that God and His truth have stood secure despite man's machinations, revolutions and terminations. Psalm 90 reads:
Lord, thou hast been our dwelling place in all generations.
Before the mountains were brought forth, or ever thou hadst formed the earth and the world, even from everlasting to everlasting, thou art God.
Thou turnest man to destruction; and sayest, Return, ye children of men.
For a thousand years in thy sight are but as yesterday when it is past, and as a watch in the night.
Few nowadays are troubled by those civil wars, yet to contemporaries they spelt chaos and Armageddon. Likewise, our own times may seem trying and terrifying, but through them we shall emerge, one way or another. Little Margaret was baptised in Lancaster's old font only a few weeks after the carnage. Let us look beyond this world's turmoil and revolution, and up to Christ and His perfect order and stability.
For the Lord is good; his mercy is everlasting; and his truth endureth to all generations. Psalm 100:4
Top image by Sue Rickhuss from Pixabay