Family Lessons 60: Light on Milbourn Crescent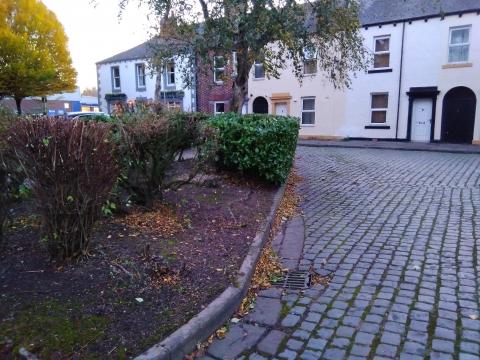 After this year's Banner of Truth conference in Carlisle, I decided to make best use of the remaining daylight and find Milbourn Crescent. This was the place where, in 1854, my 4x great-grandfather attempted to murder my 4x great-grandmother. I wrote about it earlier in the year, noting that her injuries were so bad, she was left crippled, and that her attacker's trial at Carlisle Crown Court was reported as far south as London. Her evidence was given on oath prior to the trial, the magistrates fearing she would not live long enough to testify. One's home should be a place of safety and retreat; for Mary Hetherington, it was the most horrendous crime scene, nearly becoming the place of her murder. What drew me to the spot, I do not know. Reflecting that the blood of both victim and abuser flows in my veins, I felt drawn to see it.
The street on which it happened is now quiet and even somewhat gentrified, though the pub at which William drank, above, was still doing a good trade. It might have been the dimming light or the tiredness after a long day, but the place seemed eerily melancholic. This made me all the more delighted to discover that Carlisle Christian Fellowship also met there, in premises constructed back in 1860. In that place of horror and pain, God planted a church, a beacon of light among the shadows. Wherever evil lurks and darkness pervads, gospel light has a habit of kindling and chasing it away. It happened at Milbourn Crescent and, even better still, it happened in my heart.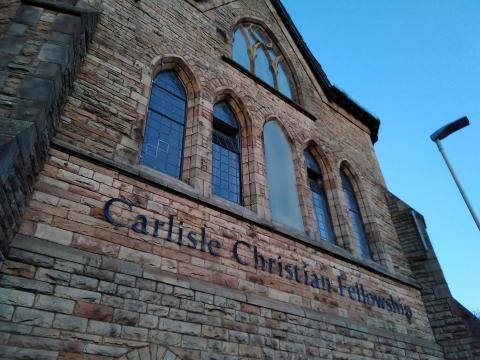 The people that walked in darkness, have seen a great light: they that dwelled in the land of the shadow of death, upon them hath the light shined. Isaiah 9:2, Geneva Bible.