Family Lessons 76: Bay Horse Train Crash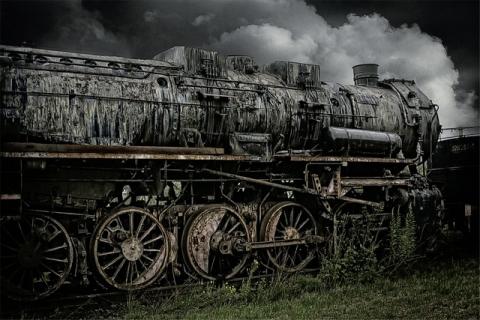 On 21 August 1848, an express train from Euston to Glasgow crashed into a smaller train on the Lancaster to Preston line which was at the platform at Bay Horse station, near Ellel. This is by the present A6, between Galgate and Garstang. Sadly, my 4x great-aunt, Hannah Airey, was the sole fatality, though twenty others were injured. My 18-month-old Cousin (five times removed) Edward, was thrown out of the carriage window but amazingly survived without injury. That station had only been opened eight years, but three serious accidents occurred there in its first couple of decades. Little Edward went on to grow up and raise his own family, but Hannah's role as matriarch ended that fateful day. Whether she had saved her little son, or whether God's good providence secured a softish landing for his little body, I do not know. Yet the one was taken, the other was left. In Matthew 24, the Lord Jesus teaches:
Then two men will be in the field: one will be taken and the other left. Two women will be grinding at the mill: one will be taken and the other left. Watch therefore, for you do not know what hour your Lord is coming. But know this, that if the master of the house had known what hour the thief would come, he would have watched and not allowed his house to be broken into. Therefore you also be ready, for the Son of Man is coming at an hour you do not expect.
Various explanations and theories have been applied to this text. Some have suggested that the ones taken have been raptured up to heaven to avoid the pending judgement on the earth; others have reckoned the ones taken were themselves ripe for judgement while the redeemed were left be. Regardless of who is who, some will be taken while others left; sheep and goats will be separated. Hannah departed while little Edward remained. The Christian need not fear the date of his departure nor his ignorance of the schedule; the unbeliever, however, should fear the departure date and the destination. This day might be your last- where will you end up?