Fast Men's Break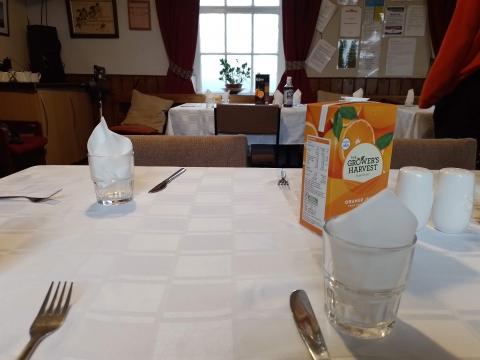 We had our first Men's Breakfast this month. Despite only advertising it in-house, we had over twenty and I gave a brief testimony as the first 'speaker'. I feared we might be simply imitating every other church which seems to be engaging in this type of event, and that such gatherings would force us to start comparing tool boxes and having obligatory conversations about Association Football. Instead, we seemed to have a good while of fellowship, getting to know each other, and talking about spiritual things which a more hectic Sunday might not permit.
I have sometimes been suspicious of those who divided up the church into women's meetings, men's meetings, old folks' meetings, youth meetings. Yet manhood, like womanhood, is more under attack by the prevailing culture as never before; defending it is more crucial then ever. Our fellowship was good and our food was superb, so may the Lord use future gatherings to bring sons to glory.
Do join us on the first Saturday in the month, at 9am. No charge.