Filthy Rags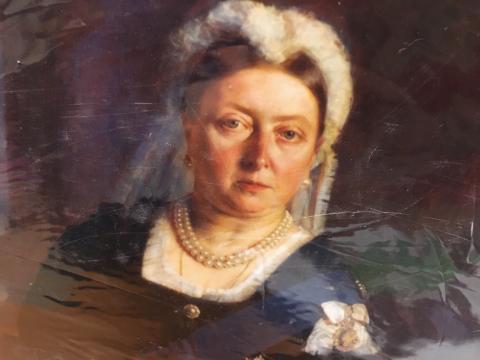 Queen Victoria was more familiar with palatial buildings overdecorated with an abundance of gold than a working-class environment of a drab paper mill. Nevertheless, and for whatever reason, she found herself being given a tour of the works by the foreman who was unaware of the identity of the distinguished visitor and her attendant. (This part of the story I find hard to believe but maybe that is because of the technological era into which I was born!)
On entering the rag-sorting shop where men were employed in picking out the rags from the refuse of the city, she enquired what was done with the huge piles of filthy rags. She was told that eventually, after being sorted, they would be processed and turned into the finest white paper.
After her departure, the foreman found out who it was who had paid the visit. Some time later, Her Majesty received a package of the most delicate white stationery having the Queen's likeness for a watermark, with the intimation that it was made from the dirty rags she had inspected.
Is this account fact or fable? I neither know, nor can prove the provenance of the royal connection. But it is true that filthy rags can be made into something pure and white. And not only paper; for the Bible tells me that sullied lives can also be washed and made clean and special, not for a queen, but the King of Kings.
'All of us have become like one who is unclean, and all our unrighteous acts are like filthy rags…' Isaiah 64:6 NIV
'" Come now, let us reason together,". says the Lord. "Though your sins are like scarlet they shall be as white as snow…".  Isaiah1:18 
As a teenager I prayed to God confessing and repenting of all my sin; by faith believing that Jesus Christ died on the cross in my place to pay the penalty my sins deserved and that He rose from the dead.  
I became a new creation in Christ. I was born again spiritually, concurring with the words of Sottish hymnwriter, Horatius Bonar:    
'Upon a life I have not lived,
Upon a death I did not die, 
Another's life; Another's death,
I stake my whole eternity.'