Finese Chewd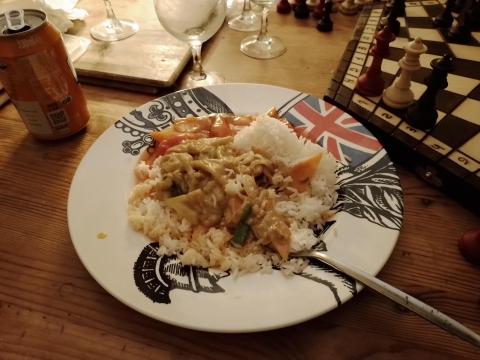 On Sunday evening after church, I invited round the 'young-uns' for a Chinese takeaway. Although little of it was left when they departed, for it was wonderfully tasty, I felt a tinge of unease. What we Englishmen label 'Chinese food' is nothing of the sort; Chinamen would neither recognise it nor touch it. For a start, it is laced with monosodium glutamate. Although this chemical compound may be unharmful, it has a reputation for being less than healthy. How many vitamins and minerals one's body obtains from an average takeaway is likely minimal. Then again, food is not just a utilitarian absorption of essential nutrients, but a God-originating gift to be enjoyed and relished. Whereas the atheist will say that taste buds evolved to help us determine which 'foods' were dangerous or nutritious, the Christian can say that they are a generous blessing from God, another token of common grace. Food is to be savoured and fancied. 
"And make me savoury food, such as I love, and bring it to me that I may eat, that my soul may bless you before I die." Genesis 27:4
No-one said this to me that night, but I sure hope no-one died in the making of this blog post.