Frampton Church: Stone & Brick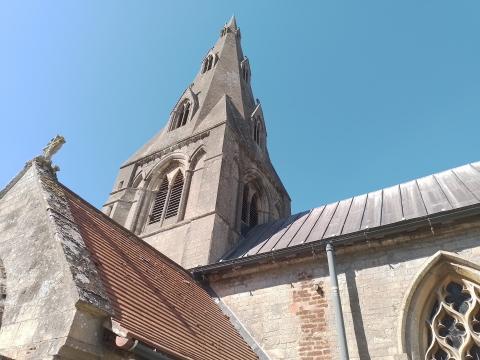 Frampton Church in Lincolnshire was another locked church, unavailable for inpection. Upon trying the doors and them remaining fast, I felt like a visitor who was calling on an elderly aunt who sends down a message to say she is not to be disturbed. Whatever treasures lay within were not be enjoyed that day. So it was actually the brickwork which caught my eye. Though built of a pleasant limestone before the reformation, it has benefited from several periods of restoration using red brick. Though this material might be deemed less couth than stone, it is helpful here to see where exactly the repairs and renovations took place. Though little attempt has been to conceal or blend the brickwork, it now adds to the building's overall charm.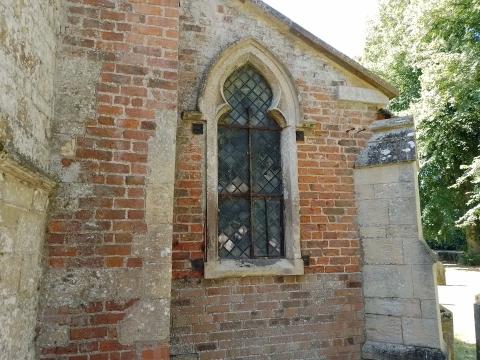 When we consider the Church as a body of believers, a movement of redeemed people, rather than just a building or collection of buildings, we can also see evidence of decay and renovation. The best example in this land is our Protestant Reformation, when popish darkness was scattered by reformed light. The Puritans also went about reordering church government and practice rather than the doctrine. Once more the crumbling stonework was replaced and newer, fresher bricks better supported the ancient structure. In our own day, the churches and denominations are succumbing to worldly ideology; once again, Christians are called to chisel off the corruption and rebuild in red brick.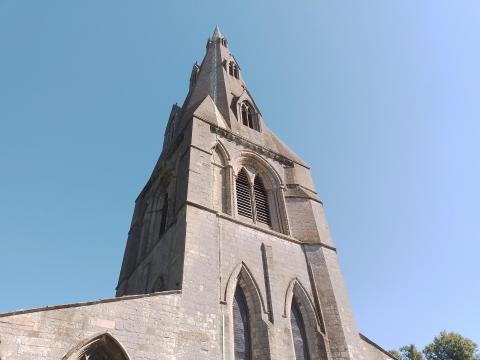 Though with a scornful wonder
We see her sore oppressed,
By schisms rent asunder,
By heresies distressed,
Yet saints their watch are keeping;
Their cry goes up,
"How long?
And soon the night of weeping
Shall be the morn of song.
-S.J. Stone, 1866