Frogs of Aunsby Church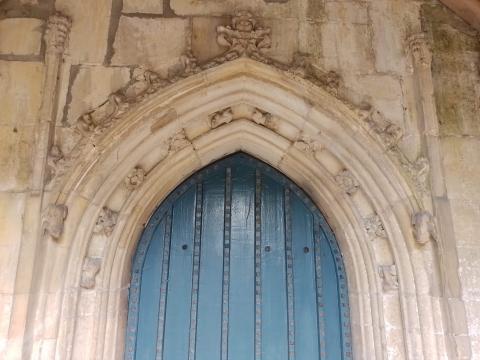 I called at St Thomas of Canterbury Church at Aunsby this week. Sadly, and unlike most of those at which I called, the doors were locked fast, willing to admit no man. It was architecturally and aesthetically interesting, which made it more the pity. The building appeared to have 11th through to 15th century features, and the broken windows admitted some rudimentary, internal photography. One thing I was able to inspect at leisure was the south doorway. The point of the arch suggests fourteenth-century, but it was the carvings around the hood which provoked my curiosity, the like of which I had never seen.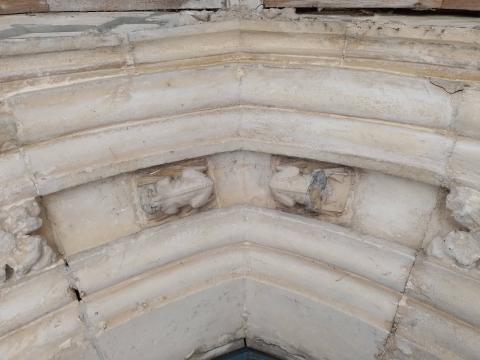 Leaping and leering around the doorway were a half-dozen frogs. This seems a peculiar motif for a church, for walking through an army of frogs (yes, that is the collective term) to attend divine worship is not an appealing prospect.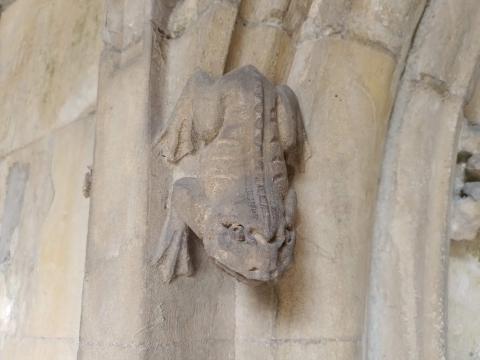 In scripture, frogs are either part of God's package of judgement on pagan Egypt (Exodus 8), or they proceed from the mouth of the Dragon, antichrist and false prophet in Revelation 16:13, as though they were pictures of the demonic. Either way, the frog is not something we should like to see nor associate with in our spiritual lives and churches. Courtesy of their Church, medieval Catholics had a generally poor level of biblical literacy, but the way the mason has carved these creatures suggests that he well understood their uncongenial reputation.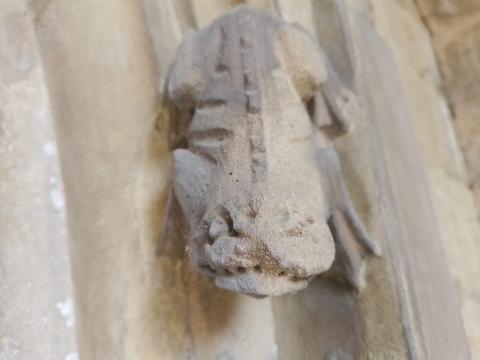 In truth, many of the corrupted and compromised denominations in Britain are ripe for judgement, for they repeat Satan's leaping lies. Truly, the mason of Aunsby was a prophetic man; never were his carvings more appropriate than in such a time as this. If Chinamen reckon 2023 is the year of the rabbit, I say we are in the decade of the frog.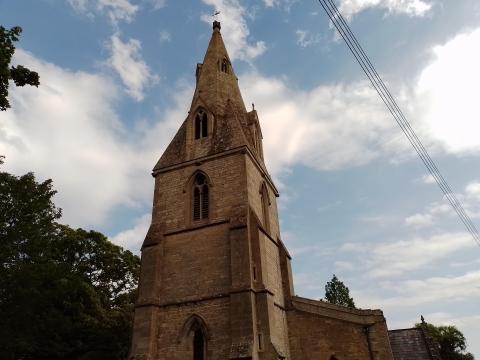 Even in the chambers of their kings.
Psalm 105:29-31, New King James Version