Garsdale Street Chapel & Pulpit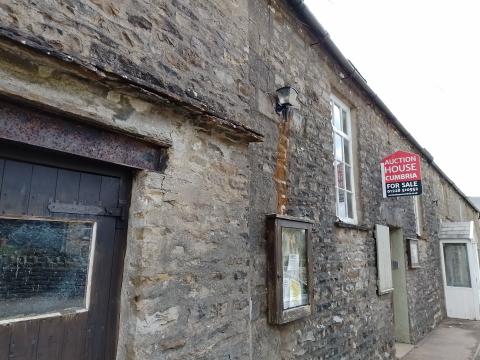 Last week, friends and I called at Garsdale Street Primitive Methodist Chapel in Cumbria, though traditionally, the entire dale was in the West Riding of Yorkshire. It is a queer old chapel, built in 1841, and a sign without indicates that it is due to be sold at auction next month. £75k is the guide price, which seems a little steep for a dilapidated building with no parking, toilets or running water. Thankfully, the door was left unlocked, and in we went. Hymnals and Bibles were neatly stacked on the front pew; blue teacups and saucers were still in the cupboard, awaiting use; the pews still bore our bottoms as they did the lighter Victorians before us. Some of the ceiling was coming in, and various piles of dust and rubble were accumulating on the floor and on the pews. That musty smell was rather strong and the paint was peeling from the walls. A war memorial over the pulpit has been removed, but the pulpit itself could still be accessed, a Bible resting on its stand. This all felt so wrong. The nation has not been so spiritually dark for centuries, but lampstands are removed, chapels are falling down, church premises are being repurposed. When it becomes a private home or workshop, the lively oracles of God will be heard no more.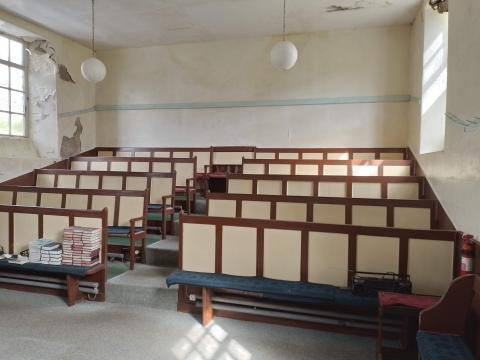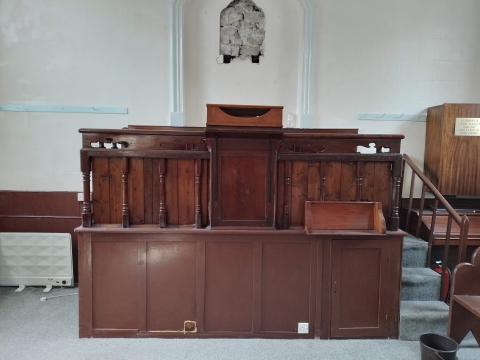 The space behind the pulpit was rather dirty. Yes, this is where it all initially went wrong. Although fine preachers sounded forth on this spot, theological rot had characterised Methodism these past 70 years. People whom Wesley and Bourne would have deemed unbelievers and apostates were allowed to preside and run the show. The poison in the centre works its way out to the edges; cancer in the brain and vital organs will also affect the fingers and toes. May Garsdale Street offer warning to all current churches: except a pulpit preach the truth, the God of truth will have it silenced.