Grave Lessons vi: God Only Wise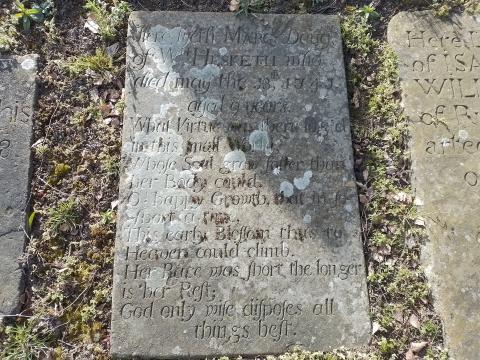 This is the grave of Margaret Hesketh who died in 1741, aged 9, and lies buried in Rufford churchyard, Lancashire. As one might expect, a poem upon the stone praises her virtue while sadly noting the brevity of her days. Yet again, a concluding couplet persuades me of our ancestors' wisdom:
Her race was short, the longer is her rest
God only wise disposes all things best.
How many of us can have our most precious thing taken away and still say God knows best and does best? How many of us only salute His wisdom when it coincides with our existing desires and selfish, personal expectations?
As for God, His way is perfect; The word of the Lord is proven; He is a shield to all who trust in Him. 2 Samuel 22:31, NKJV