Great Bridges: Larpool Viaduct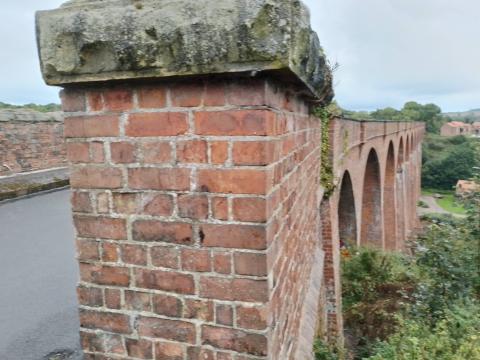 I, this week, had the pleasure of walking over the Larpool Viaduct which crosses the River Esk at Whitby. Built between 1882 and 1884, it is over 300 yards long and 120 feet high. Built of brick and cement to avoid the use of iron in a coastal location, it must be one of the wonders of North Yorkshire. Regarding its construction, Messrs Fox and Forrest (editor) in Minutes of the Proceedings. 86 (1886) "Viaduct over the River Esk at Whitby and Culverts in the Ravines" note that:
'The whole structure was completed without the loss of a single life. Only two serious accidents occurred to the men employed; both were falls from the piers, and both men recovered.'
In days before unionised labour was able to demand greater safety precautions such as hard hats, having no deaths and only a couple of injuries on so large and dangerous a building site is remarkable. Working-class lives were cheap in and before the Victorian age; only in the mid-twentieth century could the labourer be generally assured that he would never die while selling his time to another. Had one or more deaths occurred, it would surely have sullied this beautiful viaduct's reputation.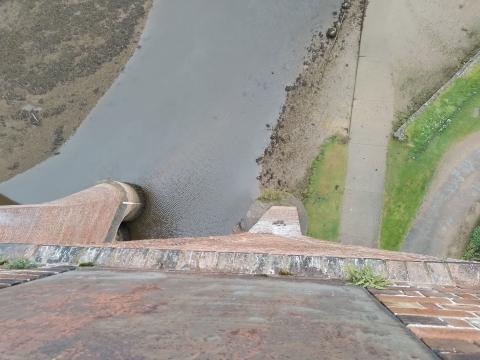 In heaven, all the redeemed people of God will be gathered together from all times and ages. We will be a glorious sight indeed, robed in white and becrowned with glory. There we shall be, humanity at its very best. Yet such a vision and realisation came at a very costly death, a price which the redeemed can never forget:
And they sang a new song, saying: "You are worthy to take the scroll, and to open its seals; for You were slain, and have redeemed us to God by Your blood out of every tribe and tongue and people and nation. Revelation 5:9 (NKJV).
Christ died that we might live: this is the gospel. This is our hope. This is our joy. This is our great viaduct to heaven.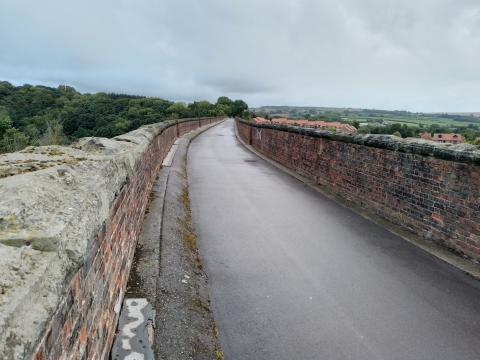 To Him who loved us and washed us from our sins in His own blood, and has made us kings and priests to His God and Father, to Him be glory and dominion forever and ever. Amen. Rev 4:5b-6