Great Bridges: Skye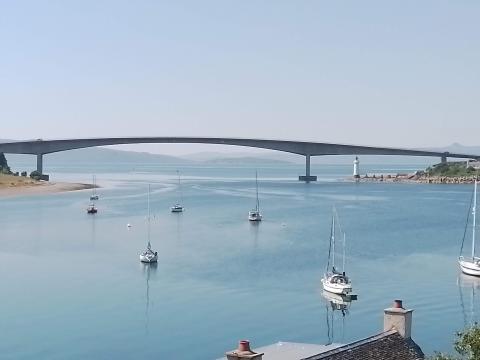 Skye Bridge has to be one of the most beautiful in the world. And this is fitting, for the Isle of Skye, which it connects to the mainland, is one of the most beautiful places this side of heaven. I recall spending a week there as a child, but this was years before the bridge was built, and we caught the ferry between Kyle of Lochalsh and Kyleakin, which only added to the sense of adventure. Without wishing to sound pretentiously poetic, the newer bridge appears to float on the horizon, effortlessly bearing the weight of vehicles by gently sending them into the sky before easing them onto Skye.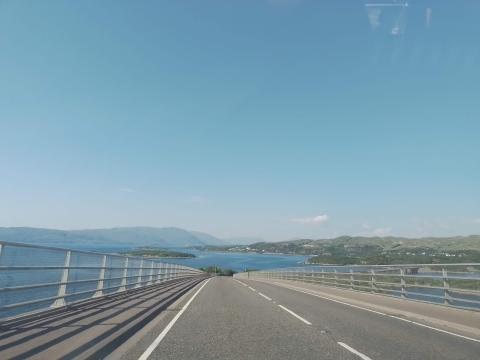 Yet the funding of the bridge proved controversial. John Major's government selected a private company to build it at their own expense in return for charging tolls to recuperate the costs -and more beside. The locals preferred its cost be borne by the taxpayer, rather than the road users, by which they meant themselves. The Scottish Parliament nationalised the bridge in 2004, but only after a 9-year campaign to abolish the existing arrangement.
Beautiful though the bridge is, and useful as we found it in our car, few wanted to pay for it. The locals demanded the government cough up, the government thought the bridge-users should open their purses. This is often the case with public infrastructure. We expect good roads and rail services, shiny new schools and modern hospitals, but we do not like our own taxes going up to pay for them (though it's fine if other people's go up). I guess we like nice things for free.
In Luke 16:25, Abraham admonishes Dives:
"Son, remember that in your lifetime you received your good things, and likewise Lazarus evil things; but now he is comforted and you are tormented."
It is too simplistic an interpretation to say that people who suffer in this life are guaranteed a place in heaven, and folk who have nice lives must be made to suffer after death. Certainly, however, we may affirm that those who live godless, selfish and atheistic lives will pay a price in the world to come, along with hypocritical theists, I might add. Yet those who believe the gospel, often at the expense of ridicule and even persecution, will find themselves feted and rewarded in the afterlife. It is not their piety that takes them there; no, a far more exquisite and graceful bridge than even that connecting Skye to Scotland - Christ Himself.
And He charges nothing.