Hand, Foot and Mouth, Malaria & HIV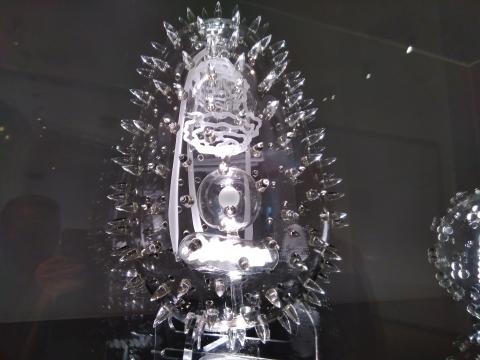 Luke Jerram's hand-blown glass, fabricated in collaboration with Brian Jones, from the Glass Microbiology Series are three stunning pieces of sculpture, currently on loan from the National Glass Centre and may be seen at Leeds' Henry Moore Institute. The individual pieces are called Hand, Foot and Mouth (2012), Malaria (2012) and HIV (2010). Yep, he took three lethal and unpleasant diseases and reproduced them in beautiful blown glass.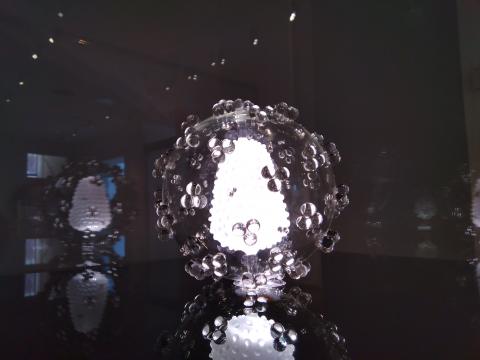 How can such awful viruses be made to look so attractive? Theologically, how can a good God allow such terrible destroyers into His magnificent creation? We Christians know that death and pain entered creation the moment Adam rebelled. Rejecting the Source of life is to embrace death and sorrow, pain and destruction. Yet we Christians know a second great truth too, of more comfort than the first. Though we are not spared life's suffering and angst, our sovereign God will use it for our good and His glory. I have no plans to catch any of these three conditions, but were I to do so, it is I who would be the better blessed, one way or another.
And we know that all things work together for good to them that love God, to them who are the called according to his purpose. Romans 8:28 (NKJV)