Harlech Castle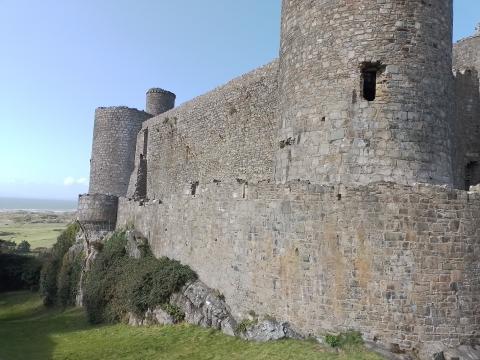 Harlech Castle in Gwynedd is one of the major Welsh Castles built by Edward Plantagenet which I had not visited- until last month. There are some British fortresses whose histories have been surprisingly boring, but Harlech is not among them. Built to subdue the native Welsh, it withstood a long siege in the 1290s, and was captured by them in early 1400s, when it essentially became a Welsh capital. Although it had rebelled against the Lancastrian King Henry IV, it was loyal to that house during the Wars of the Roses, during which it withstood the longest (7 year) siege in the British Isles. In the civil wars, it was the last royalist fortress in the land, finally surrendering in 1647 when Charles Stewart's position became apparently hopeless. Men of Harlech, sung by 24th Regiment of Foot in the 1964 film Zulu, alludes to the castle's traditional association with bravery and staunch resistance.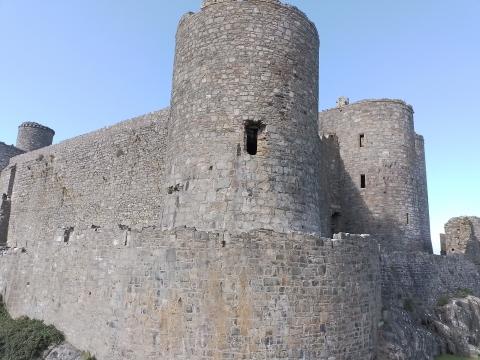 Welshmen today are understandably proud of that great ring of castles found in North Wales from which they derive tourist income from around the world. Would that they had been built in Lancashire! Yet they are really symbols of foreign occupation, of English invasion, of Edward I's iron grip around Cymru's neck. Despite the protests of nationalists, the English-Welsh union has proved rather successful, with Wales receiving the many benefits of Victorian empire and modern wealth, while retaining her enigmatic language and proud identity. Yet it is still ironic that fortresses built to contain and oppress the Welsh spirit should now embody and enlarge it.
A true Christian conversion is not just some shallow acceptance of God's love, though this is currently much vaunted, but a grateful receipt of forgiveness on account of our many sins. The Holy Spirit, who graciously calls us to Christ and serves as a deposit on our eternal inheritance, was the means by which we were convicted of sin prior to our salvation. He who attacked our pride, inflicted a grievous dissatisfaction with life and assaulted our cherished independence, becomes our guide and gracious companion as we journey towards our Saviour's citadel.
...and no one can say that Jesus is Lord except by the Holy Spirit. 1 Cor. 12:3b, NKJV