Hollinshead Hall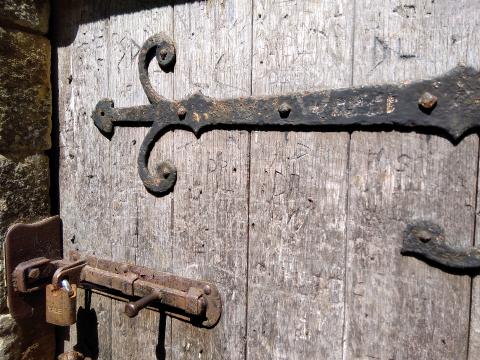 Not far from Tockholes in Lancashire is a rather spectacular place called Rodlesworth- a place of waterfalls, gorges, reservoirs and woodland; it is part of the West Pennine Moors. It is the perfect place for an Englishman to go strolling on a balmy, July afternoon. Hares ran about and Jays swooped thought the trees. In a field lay an extensive set of remains, which a vandalised information board reported as Hollinshead Hall. These ruins are all that remains of John Hollinshead's 1776 reconstruction of the fourteenth-century manor house that preceeded it. What is now little more than exposed foundations, low walls and the odd cellar was once a thriving and respected establishment. The only place to retain its roof is the old well house. Although somewhat restored in Edwardian times by the local Water Board upon whose land it stood, it is an intriguing link to Hollinshead's more glorious past. Inside the well house, unsurprisingly, is a natural spring which pours through a carved lion's mouth and fills two stone tanks.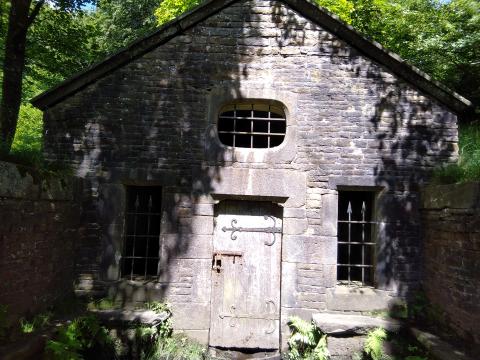 I suspect that this spring is what gave the site both its name and its fame back in the mists of time. Hollinshead may come from Holy Well or Holy Head- a spring of water deemed sacred or holy by Saxon Christians or even the pagans who went before them. Some minor medieval theign or lord may have build his hall close by, and this became the house which Mr Hollinshead saw fit to demolish and rebuild at the time of King George III. It is with some irony that the spring and the building around it survived time's passage, while everything else that grew up around it now lies ruined and wasted. Apart from a couple of oddballs standing by its entrance taking seedy photographs, the place retained an air of mystery that must have first impressed our ancestors millennia ago. Given enough time, nature will reclaim the whole site, but still that little spring will gurgle.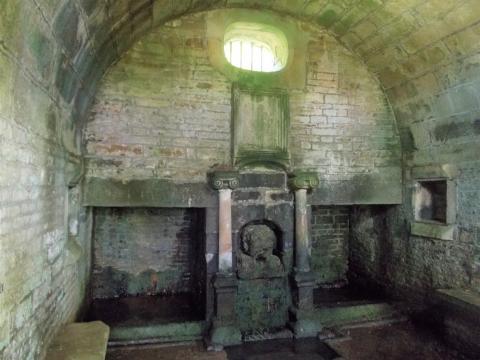 Some of us surrendered our lives to Christ many years ago, I as a child. Since then, I have accrued worldly goods, qualifications, a house and a car. One day, however, and all these shall be lost. As I pass eternity's threshold, only my status in Christ will count for anything. All else will be abandoned ruins and mere tufts in the overgrown ground.
Yet indeed I also count all things loss for the excellence of the knowledge of Christ Jesus my Lord, for whom I have suffered the loss of all things, and count them as rubbish, that I may gain Christ and be found in Him Philippians 3:8-9