Howard Mausoleum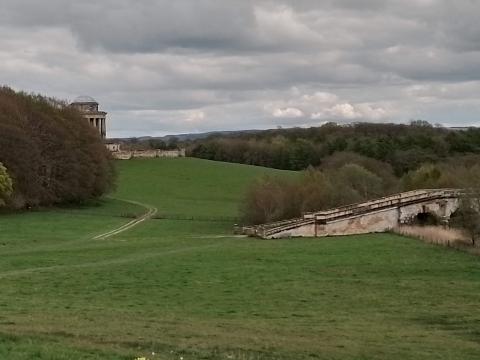 Castle Howard is one of the most splendid places in England. Its name is misleading, for it is a grandiose country house, a magnificent old pile. Parts of it are beyond the entrance ticket's jurisdiction, the tourists being forbidden entry. One of these is the private apartments of the Earl's heir, the other is the mausoleum and bridge. The former is fair enough; one hardly wants paying visitors traipsing through one's living space. The mausoleum, however, is one of the grandest buildings on the estate, a notable architectural achievement. One gets a peep of it from a popular estate path. Online research shows that it is open two days per year to those prepared to pay £47 but is otherwise off-limits. This seems something of shame, but the house itself is still worth the large entrance fee.
Many of us Christians long to die, 'to be with Christ which is better by far'. Worldlings and tares cannot understand this, for this is the only life they expect, and they doubt the promises of God which speak of a new heaven and a new earth, wherein righteousness dwells. Yet the Christian only dies when his or her work is done, load is carried, talents used, and orders discharged. The mausoleum, death, is not for them to procure or arrange; that we leave in our Father's hands. Although we may behold it from afar, its pleasures and grandeur God reserves for another day.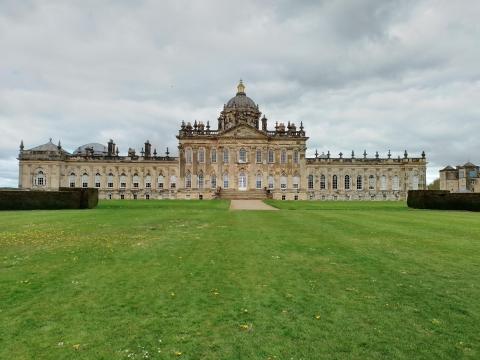 Precious in the sight of the 

Lord

 Is the death of His saints.
Psalm 116:15