John Smith's School, Alford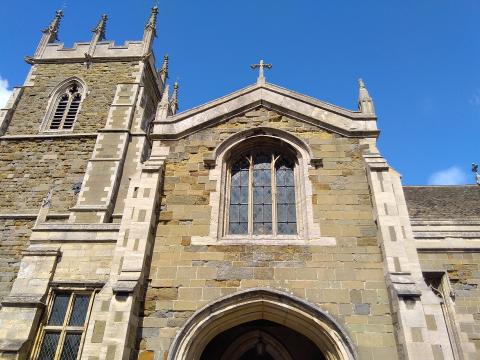 Captain John Smith (1539-1631), born in Willoughby, Lincolnshire, probably attended school in the Parvise Room above the south porch of St Wilfrid's Church, above and below. This school later became Queen Elizabeth's Grammar, now located on Station Road in Alford. After a brief career as a soldier, Captain John Smith sailed from Blackwall in 1606 on one of the first ships to sail with the purpose of colonising America. He was one of the founding fathers of Jamestown, first Governor of Virginia, and he also explored the Potomac River and Chesapeake Bay. He returned to England in 1609 and influenced the colonisation of America through his writing. In 1614 he returned to America, travelling the coast of Massachusetts and Maine, and named this area 'New England'. He is commemorated by a statue in London.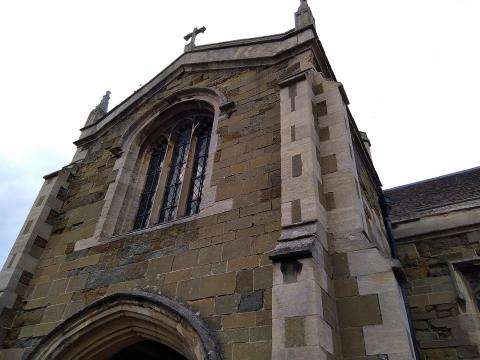 His writing helped persuade Englishmen to invest money and life in the American colonies. And it was here, above the porch of St Wilfrid's Church, that the writer learned to write. And what an influence of global events and culture did those colonies later exercise. The hand that rocks the cradle rules the world, and the mouth that teaches the child changes that world. May we teach our children about Jesus Christ even more than we teach them geometry, geography and geology.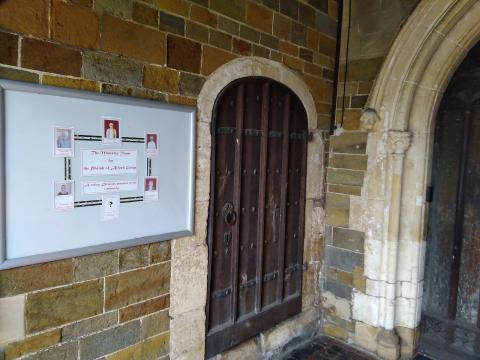 Train up a child in the way he should go: and when he is old, he will not depart from it. Proverbs 22:6