Laburnum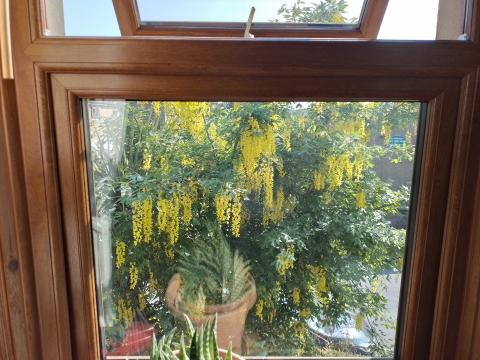 My modest front garden hosts a laburnum tree, which is now grown to a significant size. In late May through to mid-June, its hanging yellow flowers cover the front window, obscuring the dull townscape beyond. For obvious reasons, it is sometimes called golden chain or golden rain. Billy Sunday, the American evangelist, published Golden Chains of Love in 1929. I am certainly glad that the loving chains keeping me with the Lord are stronger and more enduring than these flowers; by the week's end, they shall all have gone, with ugly seedpods swaying in their place.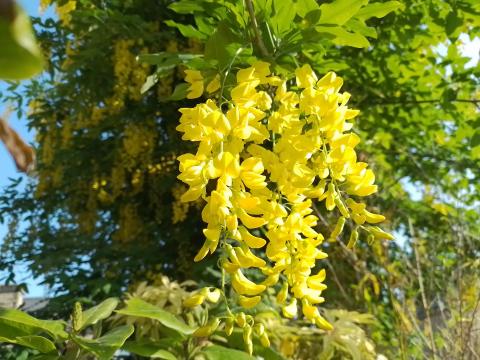 Shall persecution, or distress,
Famine, or sword, or nakedness?
He that has loved us bears us through,
And makes us more than conquerors, too.
Faith has an overcoming power;
It triumphs in the dying hour.
Christ is our life, our joy, our hope,
Nor can we sink with such a prop.
Not all that men on earth can do,
Nor powers on high, nor powers below,
Shall cause his mercy to remove,
Or wean our hearts from Christ our love.
-Isaac Watts, No 72, (Who shall the Lord's Elect Condemn?) Gadsby's Hymns