Lanes of Lincs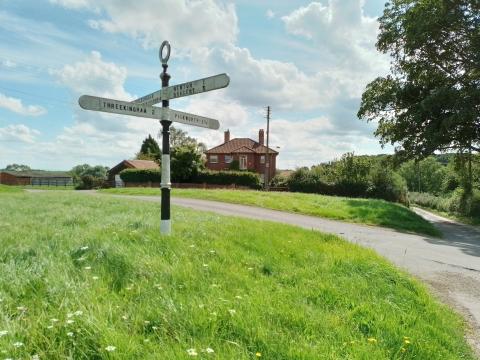 This week, I borrowed a lady's bicycle and tootled around the lanes of Lincolnshire calling at and ticking off the medieval churches for which the county is famous. Although I declined the offer of a basket to go at the cycle's front, I suspect that I still resembled a 1950s vicar calling at the village fete where cucumber sandwiches and a strong pot of tea were waiting - that, or an unfortunate inhabitant of St Mary Mead whom Agatha Christie had earmarked for a nasty bludgeoning and whose assailant Miss Marple would bring to justice. My bicycle was obviously not electric but the gears worked well and this part of Lincolnshire is generally flat. There was a slight squeak emitted with each revolution, and the brakes, once applied, sounded not unlike Gabriel's trumpet in terms of key and volume. At one ancient church, by whose graveyard I suddenly stopped, I feared the dead would rise.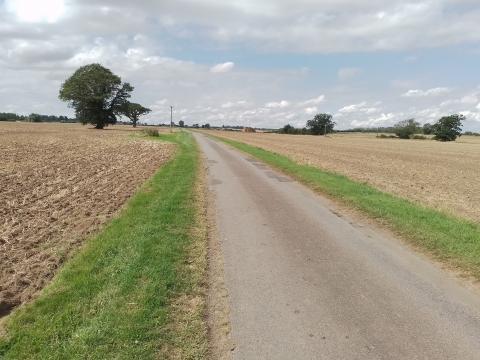 Many of the lanes are narrow but quiet, and the cycling was a great pleasure. Nevertheless, any homesick Lancastrian would have felt immediately at home on account of the many potholes one had to avoid, spaced every 30-40 yards. Here, they were sometimes filled with fallen grain upon which the chaffinches were seen gorging, whereas Lancastrian potholes are generally caked in mud. I gave way to motor vehicles, for which one local gent who drove a black 4x4, a Mr Bailey, stopped to thank me, beginning "You're not from round 'ere, are you?".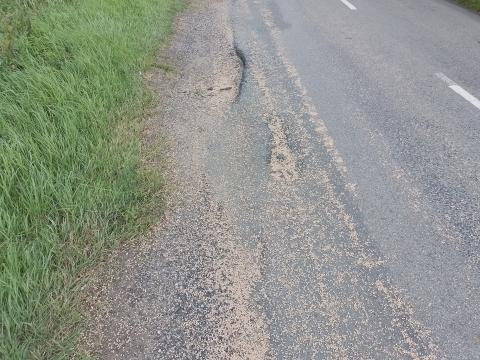 It was 27 degrees; the sun was shining and the breeze from the fields gently cooled the skin. Like a pig in mud was I. Suffice to say that after 17 miles of pedaling and seven churches seen, I returned to base live and well, if a little sweaty and dusty. Yet there was something niggling the back of my mind. Something was not right, and this made me all adither on my return. This agrarian arcadia with its golden wheat fields, its combine harvesters, its pretty villages with their willow trees, honey-coloured manor houses and 'Tudor brick' cottages was not alright. It was its pervasive godlessness. Those many village churches sometimes had but one service a month, if any at all. Those that were locked were sometimes still closed on Sunday morning. The local group of parishes has a website, and some of its content was helpful, yet many churches evidently regard themselves as mere museums or places of historical curiosity, with info boards twittering on about which century this or that was built or where the stained glass was manufactured. Some ran foodbanks where tummies could be filled, but there was little obvious gospel light for the soul. Only one of the churches I saw that day made any tolerable attempt to address my spiritual need, offer peace with God and hope everlasting. Many pews remain empty while those who do occupy them possibly get little more than prayers for Ukraine, foodbank updates and requests to boost the roof fund.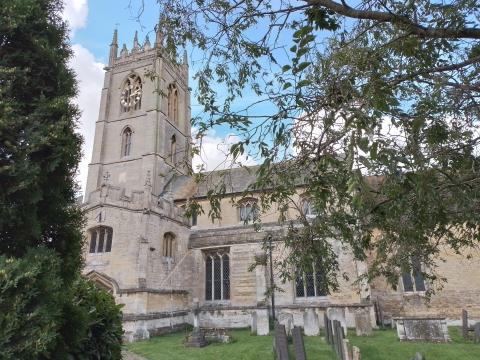 Lincolnshire is a wealthy, sunny and attractive county, but it is spiritually dying. As the Lord spake to Laodicea, so He speaks now to Lincoln's folk:
Because you say, 'I am rich, have become wealthy, and have need of nothing'—and do not know that you are wretched, miserable, poor, blind, and naked— I counsel you to buy from Me gold refined in the fire, that you may be rich; and white garments, that you may be clothed, that the shame of your nakedness may not be revealed; and anoint your eyes with eye salve, that you may see. Rev 3:17-18
Pray for Lincolnshire, it needs it.