Lessons from Crummackdale: Bridleway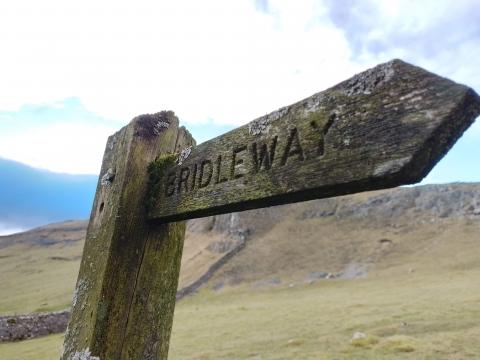 I went back to Crummackdale last week, one of my favourite parts of the Yorkshire Dales. I passed a sign for a bridleway, advising walkers and riders that they were permitted to bestride that strip of land. 'Bridleway' for us means freedom to go, but a bridle itself is a way to control a horse by placing a bit in its mouth attached to leather straps. In Proverbs 26:3, it is a picture of discipline:
A whip for the horse, A bridle for the donkey, And a rod for the fool's back.
James in 1:26 uses the verb to describe our controlling our speech:
If anyone among you thinks he is religious, and does not bridle his tongue but deceives his own heart, this one's religion is useless.
May we each travel the bridle-way of life, knowing when to speak, and when to be silent; when to complain, and when to tolerate; that we might be better under His control, speaking His truth rather than simply mouthing off our own opinions and pet theories. Let us each travel Christ's bridle way. 
To everything there is a season,
A time for every purpose under heaven…
A time to keep silence,
And a time to speak.
-Ecclesiastes 3:1, 7b.
Open my mouth and let me bear
Tidings of mercy everywhere;
Open my heart and let me prepare
Love with Thy children thus to share.
-Clara Scott