A Little While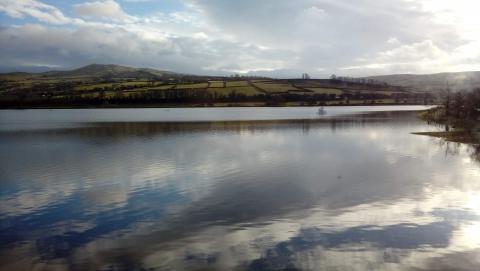 'A little while and you shall not see Me, and again, a little while and you shall see Me, because I go to the Father'.  John 16:16
When we are absent from those we love 'a little while' can seem a long while. To hear news that soon we will be re-united to them brings hope, joy and longing. Nearly 2000 years ago Jesus left His disciples and ascended back to His Father, but with the wonderful promise that He would return. Not this time as a babe in Bethlehem, but as the Lord of lords and King of kings. He will come to judge and to reign with righteousness. Every knee will bow to acknowledge Him: some trembling with deep regret and fear; others with love, devotion, gratitude and dedication. We thank God for the miraculous birth, the perfect life, the sacrificial death and victorious resurrection of Jesus, and we look for His glorious return. Twenty centuries to us seems a long time, but in the light of eternity it is hardly the blink of an eye. 'A little while' and our waiting will be over. We will see the Lord and our hearts will be glad.
'When He comes in bright
To lead His conquering line,
It will be glory then to say that
"He's a Friend of mine".
Even so, come Lord Jesus, come.  Amen