Martin Bottom: Prophetic Words for Thursday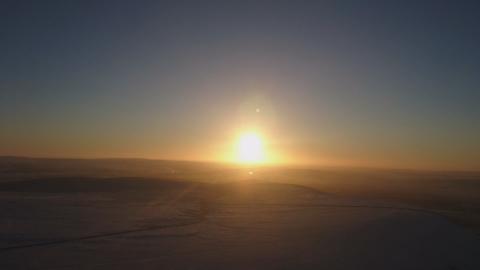 Heaven on Earth it has been!
Thank you for joining us today here at Martin Bottom Community Church, a place where God almighty makes everything new. Join us again this SUNDAY SERVICE for your undeniable TESTIMONY.
What a powerful Wednesday service we had today full of God's practical power in total manifestation. Mighty deliverance, raw prophesies, revelational word explosion. We give God the glory!
Establish peace as your anchor so that you have something to ground you and pull you back to centre when the chaos inside you or around you begins. Let peace bring you back to a place of stillness so that you can remember truth and remember everything is going to end up well for you, because you were destined to raise and be victorious.
You were created for a purpose- to contribute something beautiful for this world so, with everything in you- protect your spirit, mind, and body from the negative that swirls around you, so that you can march forward with strength and courage towards your purpose.
I prophesy upon you this Thursday, That voice of "It is finished" will sound and finish all your troubles in the name of Jesus Christ.
This Thursday the voice of the Lord will stand out for you no matter the noise around your life. His word will speak for you no matter what the enemy is saying. You will surely be blessed by the most high God.
The Lord will help, keep, bless, uphold, sustain, protect, defend and promote you.
His hand will be around you for good. Those enemies will not swallow your glory.
You will not miss the best of the land, no one will steal what belongs to you in Jesus precious name.
Happy and blessed Thursday.
Buying a house? Close your mouth. 
Buying a new car? Close your mouth. 
Getting married? Close your mouth. 
Going on a holiday? Close your mouth. 
Going to do a course? Close your mouth. 
Got promoted? Close your mouth. 
99% of the time the reason that our dreams/visions don't come true when they are supposed to, is because we open our mouth too soon to the wrong people at the wrong time. We were wrong to share our projects/successes with people who claim to be "friends". The envy and the low key jealousy is enough for people to feed off of and tear down what COULD HAVE BEEN, before it even happens, so... Close your mouth!!! 
The majority of people around you do not want to see you do well especially doing better than them!!
And just a reminder! Even some so called close friends and family members have some hidden envy somewhere against you.
But, they can't stop what God has for you! 
Prophet Adam Arsden
-The voice of God
BE BLESSED! I certainly am.
Martin Bottom Community Church, Rubble Valley
[If you think this parody account is getting a little far fetched, be advised that only words or part-words in italics are my own; the rest is taken from real 'prophetic' blogs and feeds published this month]