Martin Bottom: Some Loser called Paul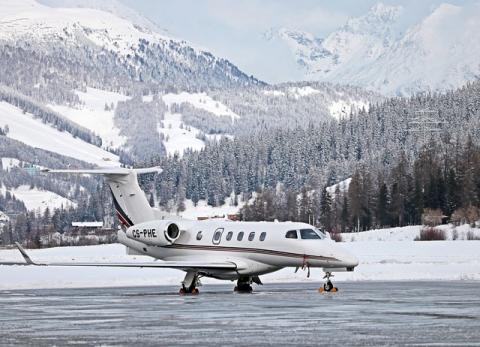 Unfortunately, my prophetic ministry has not yet provided me with my own personal jet when I go flying about the world bringing God's word. Although I have enough faith for one, it would seem that my ministry's sponsors and supporters just don't dig deep enough into their pockets. I pray they get more faith! Anyway, I was stuck in my plush hotel room on account of my flight's delay. Having hours to kill, I looked through the draws and cupboards and found a Bible. I flicked through it and was delighted to find some people in there whose lifestyles and ministries I could really emulate and sympathise with. Unfortunately, there was also a bit of a sad guy called Paul (I forget his last name) who gets beaten up, gets made poor, keeps getting stoned, and the devil gives him a real hard time! He even says
I have worked much harder, been in prison more frequently, been flogged more severely, and been exposed to death again and again. Five times I received from the Jews the forty lashes minus one. Three times I was beaten with rods, once I was pelted with stones, three times I was shipwrecked, I spent a night and a day in the open sea, I have been constantly on the move. I have been in danger from rivers, in danger from bandits, in danger from my fellow Jews, in danger from Gentiles; in danger in the city, in danger in the country, in danger at sea; and in danger from false believers. I have laboured and toiled and have often gone without sleep; I have known hunger and thirst and have often gone without food; I have been cold and naked. Besides everything else, I face daily the pressure of my concern for all the churches. Who is weak, and I do not feel weak? Who is led into sin, and I do not inwardly burn? (2 Cor 11:23-29, NIV)
The poor guy obviously didn't have much faith and was a bit of a loser. I guess he probably wasn't cut out to be an apostle. It's a pity he and I did not live at the same time as I could have reached out to him and offered him some mentoring to teach him a thing or two about ministry and walking in abundance. Thankfully, the Corinthian church at which he ministered was served by people of greater discernment and vision than this Paul guy; he even refers to them as 'super apostles' in 2 Corinthians 11:
I do not think I am in the least inferior to those "super-apostles." I may indeed be untrained as a speaker, but I do have knowledge. We have made this perfectly clear to you in every way. Was it a sin for me to lower myself in order to elevate you by preaching the gospel of God to you free of charge? I robbed other churches by receiving support from them so as to serve you.
Those lucky Corinthians had more visionary and inspiring leadership to turn to instead of Paul (who probably didn't even own his own fleet of camels!). The tragedy of so many churches is that they are led by people with little faith and little vision; these little guys shrink from walking in the abundance of God's rich bounty. I like the sound of these fellas, I really do. Thankfully, at Martin Bottom Community Church, you have one just like them, your very own 'super apostle'! I haven't known hunger! I haven't known danger! I haven't known weakness! Neither do I whine and moan all the time about all the bad stuff I have been through. I only know plenty! Now, who's gonna buy me that jet?
BE BLESSED! I certainly am.
Prophet Adam Arsden,
Martin Bottom Community Church, Rubble Valley, Lancashire