Milliner of Devizes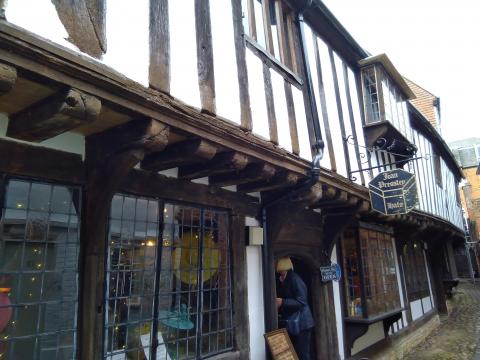 In the Wiltshire town of Devizes is a sixteenth-century building housing Joan Pressley Hats. To walk up the small ginnel connecting the enterprise to the outside world is to step back in time. In the shop windows sat dozens of beautiful hats, while within, Ms Pressley or her assistant held aloft a mirror so a delighted customer could better appreciate her potential purchase from different angles. Devizes is a wonderfully traditional English market town and the presence of a fine establishment of milliners is entirely fitting and appropriate. Indeed, I rue the fact that our modern, contemporary fashions invariably exclude the wearing of hats for both sexes. Postmen have given up on hats altogether and Lancashire's police officers have abandoned the wonderful custodian helmets for cheap looking baseball caps. Whatever one thinks about women's wearing of hats in churches in light of Paul's sayings thereon, all must agree that our heads are the colder for want of a covering.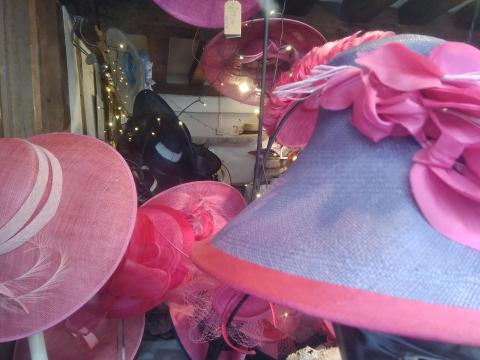 The psalmist writes in Psalm 140:6-8 (New King James Version)
I said to the Lord: "You are my God;
Hear the voice of my supplications, O Lord.
O God the Lord, the strength of my salvation,
You have covered my head in the day of battle.
Do not grant, O Lord, the desires of the wicked;
Do not further his wicked scheme,
Lest they be exalted. Selah
A soldier needs a head covering when he fights, for his head is one his most vulnerable parts. We Christians often speak of the heart (which the Greek manuscripts term the intestines, interestingly) yet it is our heads and minds which must also be guarded. Paul writes:
and the peace of God, which surpasses all understanding, will guard your hearts and minds through Christ Jesus. (Philippians 4:7)
May we wear both breastplate and helmet, covering both our torsos and our heads, our passions and our intellects. Such coverings may not be as stylish or fashionable as those created by Joan Pressley, but they keep our doctrine safe.