More Rounds than Him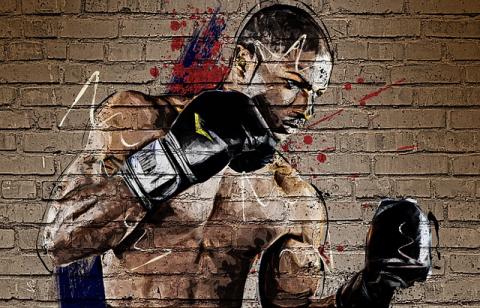 "I've had more fights than him, done more rounds than him and had more big nights than him. He's not fought anyone as tricky as me."
These are the words of Tom Farrell, professional boxer, spoken while describing his next opponent, Harlem Eubank. I watched the fight last Friday night, and Eubank won. It was clear for most of the rounds that the younger, less experienced man had the advantage over the older fighter. So although the claims spoken above were correct, it was Farrell himself who was to find Eubank the tricky one.
Experience, wisdom and insight we reckon to come with older age. Often, but not always, this is true. Wrote Solomon in Ecclesiastes 4:13:
Better is a poor and a wise child than an old and foolish king, who will no more be admonished.
This could be autobiographical, because aged Solomon was certainly more ignorant, foolish and stupid than younger Solomon. Wisdom comes not with age, but from knowing Christ:
But unto them which are called, both Jews and Greeks, Christ the power of God, and the wisdom of God. 1 Corinthians 1:24
Image by Brigitte Werner from Pixabay