Most Trusted Sleep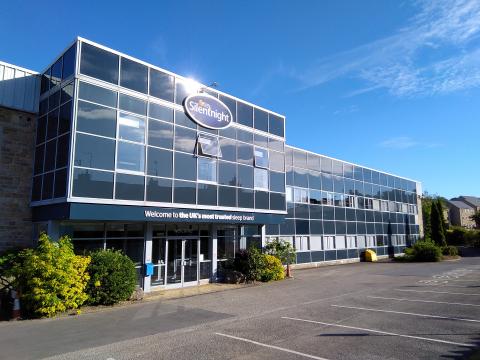 Although Barnoldswick is a pleasant town surrounded by grassy drumlins and attractive fields, it also boasts a number of nationally recognised industries, offering good jobs and decent salaries. These include Esse, the stove manufacturer, as well as Rolls Royce and Silentnight beds. The latter's headquarters have a sales patter above their corporate entrance:
Welcome to the UK's Most Trusted Sleep Brand
Doubtless, the Board paid for some survey to help prove this claim. I have some of their pillows and they are certainly very comfortable. Yet sleep for me, and many others, is a commodity hard come by. I wish I were one of those people who nod off instantly and wake up, bright and alert. I am the opposite: it takes me a good while to get off, and a good while to wake up.
Sleep is often used in the New Testament as a metaphor for the Christian's death. Whereas some die quickly and without complication, others' departures are slow, painful and wearisome. Yet everyone who believes in the Lord Jesus can die trusting Him entirely. He shall greet them on the other side, welcoming them to the place to which they really belong- by His side and in His arms.
I will both lie down in peace, and sleep; for You alone, O Lord, make me dwell in safety. Psalm 4:8