Must be Fully Vaccinated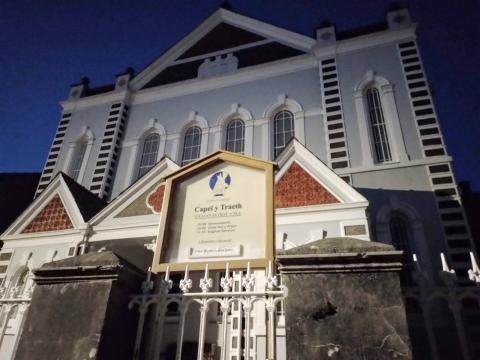 Capel Y Traeth in Criccieth is something of a rare jewel- a Welsh chapel that is still open. I passed it at night; somehow the darkness managed to add to, not subtract from, its architectural beauty. Its sign and website are entirely in Welsh, which is its right, though I am consequently kept in ignorance about what it stands for and proclaims. Unfortunately, there was one sign displayed on the noticeboard which I was grieved to understand all too clearly: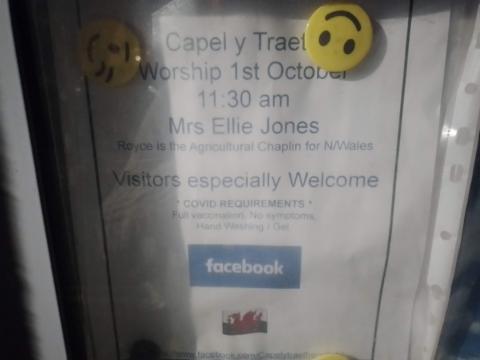 Visitors were 'especially welcome' but they had to be 'fully vaccinated'. I was appalled. Would a church really turn someone away because of their vaccination status? Believe what you will about the Covid vaccines, but I would rather worship in the Welsh sea than in a church which discriminates on these grounds.