Old Inverlochy Castle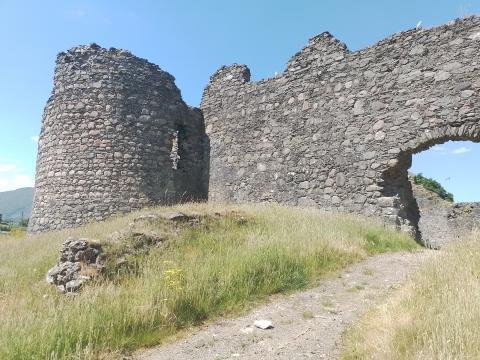 Old Inverlochy Castle stands outside the town of Fort William in the Scots Highlands. Its ruinous state is not surprising, when one considers the important role it played in Scottish history; it was once home to John "the Black" Comyn, and rival to Robert the Bruce, during the Anglo-Scottish wars.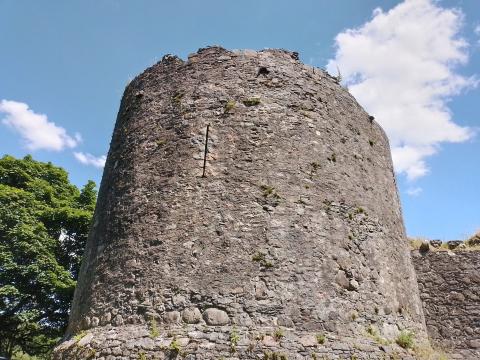 .
Most of the site is currently closed to the visiting public. Flimsy but effective metal fencing surrounds the thick stone walls, forbidding entry to all but the most determined. As well as being a little annoyed by such an interesting site being closed on my holiday, I was struck by the irony that a place of obvious defensiveness should itself require a fence of protection. Black Comyn would fall about laughing at the thought of his great fortress needing to keep out little children and elderly Japanese tourists in order to keep it, and them, safe. Modernity has turned things upside down.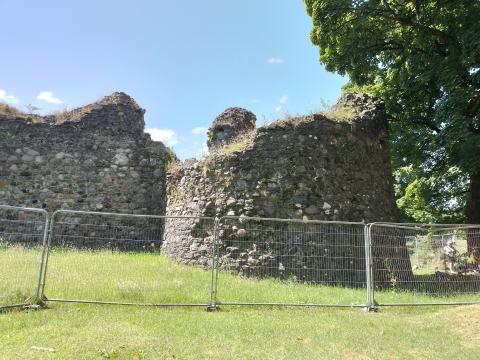 The Fall of Adam did likewise. We humans, Adam's heirs, were to be the guardians of the Eden and heirs to the world. We were to make the demons tremble as we guarded the physical earth against their encroachments and excursions. Yet it was we who fell with them, it was we who betrayed our role and responsibility. Now it is we who require protection and defence instead of offering it. Elements of our original call are preserved in family life and church leadership, but by and large, we are worse off than Old Inverlochy Castle with its silly fence and 'closed' signs.