Oliver Heywood's Candle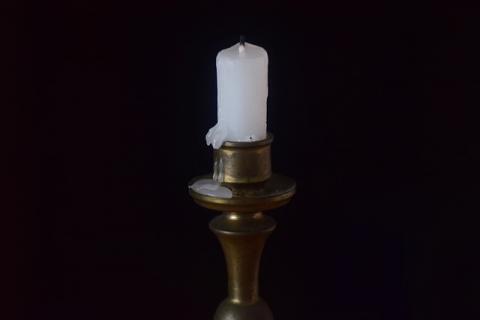 This is what Oliver Heywood, the nonconformist puritan minister, wrote in his journal for December 13th, 1671:
that night being in my study snuffing my candle, I unawares snuft it out, being in the darke I set my self to meditation and secret prayer and my spirit workt kindly betwixt god (sic) and my soul-oh it was a sweet time! that accident helpt me to spend that time immediately with god, wch otherwise I had spent in studying-blessed be god-
A lesser man would have chided himself for his foolishness, re-lit the candle and continued with his bookwork. Heywood seizes the opportunity afforded by his trivial mistake and turns it into an hour spent with the Lord he so very much loved and for whose service he spent his days. The simple occurances of God's providence often contain the most beautiful opportunities for the receiving of grace and the giving of worship. Sometimes, we see God better in the darkness than the glaring light. 
And I will give thee the treasures of darkness, and hidden riches of secret places, that thou mayest know that I, the Lord, which call thee by thy name, am the God of Israel. For Jacob my servant's sake, and Israel mine elect, I have even called thee by thy name: I have surnamed thee, though thou hast not known me. Isaiah 45:3-4
Image by Мирослав Римар from Pixabay