Ormskirk's Tower & Steeple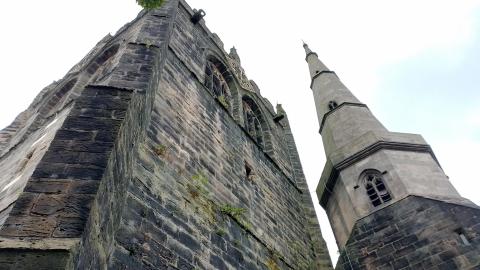 Earlier this month, I caught the omnibus to Ormskirk. The vicar had kindly arranged for me view the parish church there on a day not usually open to the public. I have previously inspected it from without but not within, and was very pleased to be given the opportunity. Although future posts may comment on the interior, it was the exterior that struck me most, even though I had seen it before. Ss Peter & Paul is one of only three churches in the country that boasts both a tower and a separate steeple (the others being St Mary's in Purton and St Andrew's in Wanborough), though this one uniquely has them at the same end. The other remarkable external feature is the size of its tower. Although some bell towers are too small for their churches, resembling peas on a drum, Ormkirk's is too large. Indeed, I found it be monstrously wide, and I confess to feeling overwhelmed as I walked about it. Two explanations have been proffered for these features, one mythical, the other likely.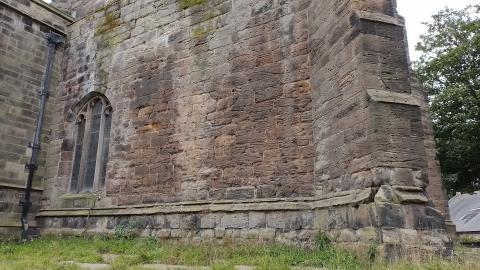 Orme, the early medieval founder of the church and village, is said to have had two sisters, one who favoured a bell tower, the other a spire (plenty of churches in Lincolnshire manage to enjoy both). To satisfy both siblings, Orme constructed both. As Orme is likely a Norse name, he will have predated the tower and spire by approximately 500-600 years, so we may discount this fanciful tale.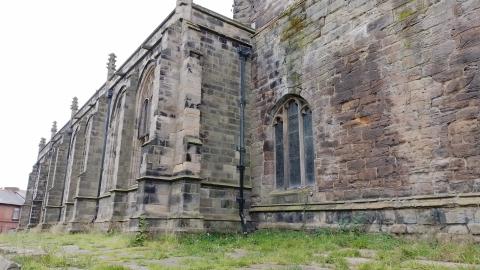 The ridiculously large tower was built in the mid-sixteenth century to accommodate the bells of the dissolved Burscough Priory, as well as several tombs. This is far more realistic an explanation, if not half so romantic or comical. Yet there is a theme discernable in both accounts- that the church had attempted to accommodate changing times and competing tastes.
May we as a chapel rightly determine which of the world's impositions must be accepted and which resisted. For example, we accept the state's right to impose fire extinguishers on our premises and the need for disabled access, while rejecting calls to redefine marriage. Knowing which to accept and which to reject calls for wisdom. 
For the Lord gives wisdom;
From His mouth come knowledge and understanding;
He stores up sound wisdom for the upright;
He is a shield to those who walk uprightly.
Proverbs 2:6-7, New King James Version