Ponsonby Church: Work & Rest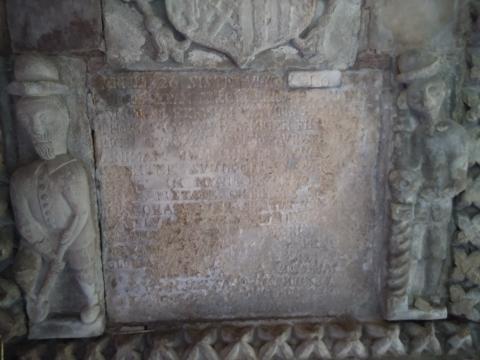 In the chancel of Ponsonby Church in Cumberland is a monument of Thomas Curwen from 1653 flanked by two quaint figures probably symbolising labour and rest: one works by digging, the other idles next to a stand upon which is skull. This life is one of labour, the next (at least for those who accept the gospel) an everlasting rest.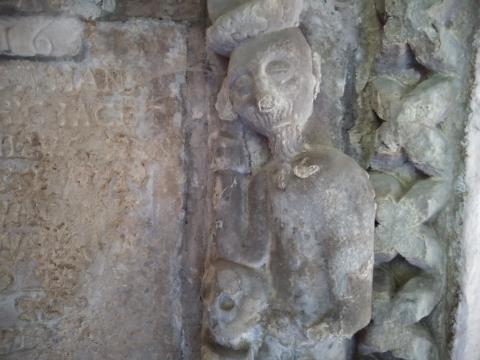 Not far away is an even older monument, this time to a lady keen to prove her grand credentials, as well as her personal piety:
Here lyeth the bodye of Frances Patryckson daughter to Sir Thomas Whyet Knight one of the most honourable pryve Councell to King henerye the VIII Some time wyfe of Thomas Lighe of Calder & at the day of her death wyfe of William patryckson gentleman God gave this wyfe a mynde to pray in grones and pangs of deth & to heaven elevating hands and eyes smilinglye to yeld breth and thus at the age of lvi to grave she toke her waye God grant that she & we mete in joye at the last daye She dyed the xvi of Julii in the yere of our Lord 1578.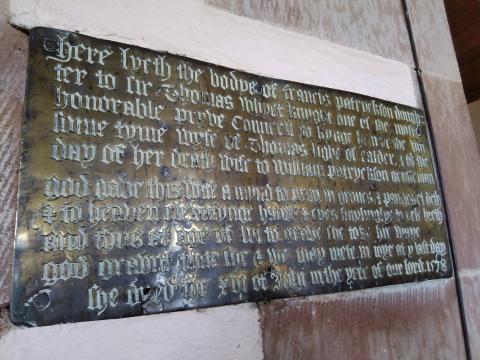 Though the daughter of the English ambassador to Spain, and a busy wife who was keen to pray, her labours also came to an end. Whatever hers and Thomas Curnwen's plans and ambitions, their times are now over, their resignations to eternity confirmed. Let us therefore use wisely the days allotted to us, for they are few.
Redeeming the time, because the days are evil. Ephesians 5:16