Powerful Words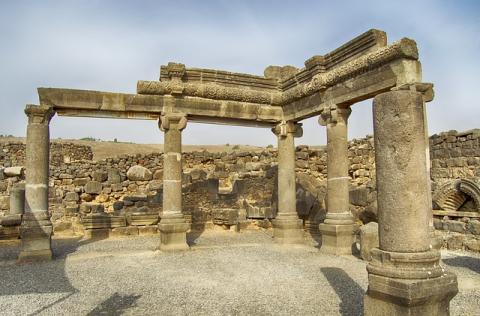 At the time of the Lord Jesus, Tiberias, Chorazin, Bethsaida, and Capernaum were four major settlements round the Sea of Galilee. Today, the former remains a thriving town, while Chorazin has been ruinous since the fourth century, Capernaum was destroyed by an earthquake in 746AD and was never restored, and Bethsaida was so utterly devastated by successive earthquakes that its ruins were only discovered in the late 1980s by the Golan Research Institute. Why were those three in particular so obliterated? Because the One who speaks with eternal authority said:
"Woe to you, Chorazin! Woe to you, Bethsaida!...But I say to you, it will be more tolerable for Tyre and Sidon in the day of judgment than for you. And you, Capernaum… will be brought down to Hades…" Matthew 11:21,23 (NKJV)
Christ's words always come true, for He, being Truth itself, cannot lie. He spoke into existence the matter of creation and He calls His people 'out of darkness into His marvellous light'. He who said He will neither leave us nor forsake us is bound and obliged to honour His own promises, unlike the charlatans and liars who speak oft in His name. If His curses on the Galilean towns are proved true by history, how much more His blessings spoken on those who believe in Him?
"Heaven and earth will pass away, but My words will by no means pass away". Matthew 24:35, NKJV.