Red Admiral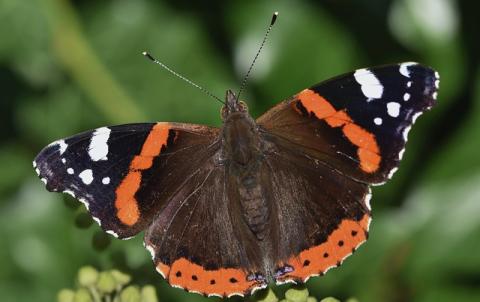 Like many Englishmen, I am concerned by the large numbers of illegal migrants successfully reaching these shores, and His Majesty's Government's unwillingness or inability to tackle the issue. Uncontrolled migration means, ironically, that genuine asylum seekers' applications get overlooked, and their plights from belligerent governments get lumped together with economic migrants' self-interest.
In our chapel grounds are a number of Buddleja bushes, laden with honey bees and butterflies, including a number of red admirals. These black, white and red butterflies themselves migrate to the UK from North Africa and continental Europe. They arrive in spring and lay eggs that hatch from July onwards. Although some survive the winter by hibernating here, many others return to the warmer south. These migrants we certainly welcome!
It is the duty of governments to control migration, but it is the duty of Christians to welcome and evangelise migrants. Let us pray that those who arrive in our land (legally and illegally) will find a spiritual nectar they could not have obtained at home, and which even the natives disdain to enjoy.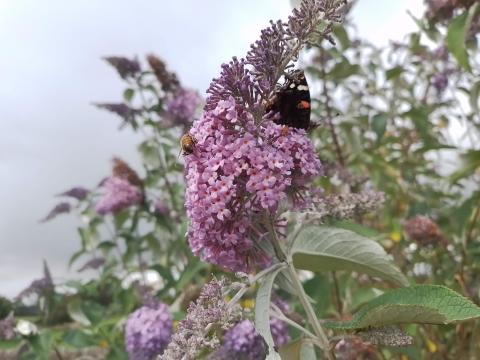 The fear of the Lord is clean, enduring forever;
The judgments of the Lord are true and righteous altogether.
More to be desired are they than gold,
Yea, than much fine gold;
Sweeter also than honey and the honeycomb.
Psalm 19:9-11, New King James Version