Rev Frank Mitchell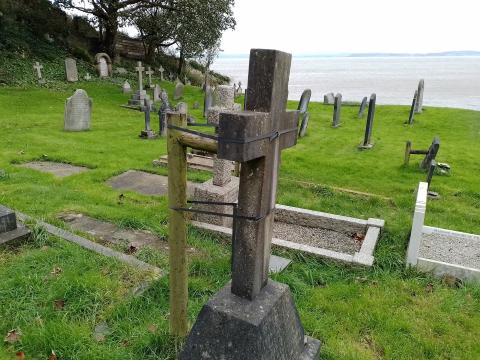 I recently attended the funeral of Mr Frank Mitchell, the founding pastor of Heysham Free Methodist Church. He, along with Messrs Ron Taylor and Barry Walton, left the Methodist ministry in the early 1970s on account of the denomination's slow strangulation by theological liberalism; the gospel might be preached in the morning, and then repudiated by another circuit preacher in the evening. It surely reveals much when we understand that this situation could barely happen today, seeing as so few churches trouble to have morning and evening worship. Mr Mitchell and his two comrades had to leave behind manse and pension while stepping out in faith, allying with the American Free Methodist Church, of which there are a good many today in North West England. Mr Mitchell's Heysham church planted at Lancaster in 1980, of which my grandmother was the first convert and in which I first heard the gospel. Mr Mitchell was therefore my first pastor; my earliest memory of him was giving my grandmother and me a lift to church in the mid-eighties.
Frank Micthell was a superb preacher, though I failed to appreciate his sermons as a child. I recall speaking at Heysham in my mid-twenties, and Mr Mitchell being in the congregation, always offering some improving comment. I was once there for a church anniversary, and he asked for a photo of the two of us, offering to send me a copy, which, for whatever reason, never happened. What I would give to have that framed on the mantlepiece! That silly lad with whom he was pictured would have found more profit in sitting down and listening to him. I did invite him to come preach at Salem Chapel, but alas, he declined on the grounds of age and distance.
A number of the Free Methodist Pastors were present, including Andrew Gardner and J. Allan Ellershaw, the latter of whom recalled hearing Mr Mitchell speak at the Lund youth meeting, a place I was myself heading to speak that very night. The 'Free Methodist Family' as it was called that day is different in style if not character to the earlier, heady days of the 1970s when the three grand old men departed from the cloudy valleys of denominational decline to the sunny uplands of evangelical fervour, but it certainly thrives and offers a gospel witness where the Wesleys' stepchildren are now all but silent.
If Mr Mitchell now beholds the glory of the Son for whom he lost a house and pension, the church he leaves behind is the poorer. There are few men of his stature in Lancashire today. 
Andrew Gardner, who knew him better, writes in more detail here.