Snuggs' Reluctant Queen and Other Reformation Women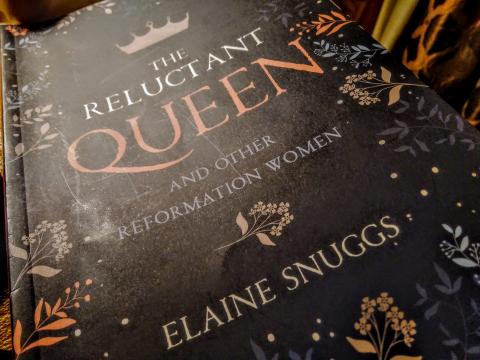 I was delighted to receive last month a copy of Elaine Snuggs' The Reluctant Queen and Other Reformation Women, published by Christian Focus. Offering detailed biographical sketches of sixteenth-century evangelical women, the author writes sympathetically and intelligently about their Christian Faith, something secular historians tend to overlook or misunderstand. While most space is reserved for Lady Jane Grey (I am never quite sure why we do not call her Queen Jane or even Lady Jane Dudley), ample space was also given to Ann Askew, Katherine Parr and Catherine Willoughby. Their lives and times are sketched in a knowledgeable, helpful way, and several of the sections drove me to tears, especially Mistress Askew's dreadful ordeal while members of the government were 'persuading' her to incriminate the Queen. The sixteenth-century had many grim decades, yet from them gospel light again began to shine in this land. Furthermore, they produced some of the greatest heroes of the faith, not least of whom were our four heroines to whom the Saviour surely greeted:
"Well done, good and faithful servants".
I enjoyed this book very much and recommend its reading. It can be bought from the publisher, though I noted cheaper prices elsewhere.